LIKE OUR PAGE

"Instinct is a marvelous thing. It can never be explained or ignored." Apparently, this famous quote from Agatha Christie is universal, not only for us human but also for our most loyal canines. Early man often relied on animal behavior to warn them of imminent natural disasters. That's because unlike the human who often faces the complicacy of rational thinking, animals rely mainly on their primal instincts. And these instincts lead to only one goal, survival.
Dogs, however domesticated they are, still have these instincts strongly embedded in their system. And since they are known to be man's best friend, they do not use them solely to protect themselves, but also to protect their beloved human.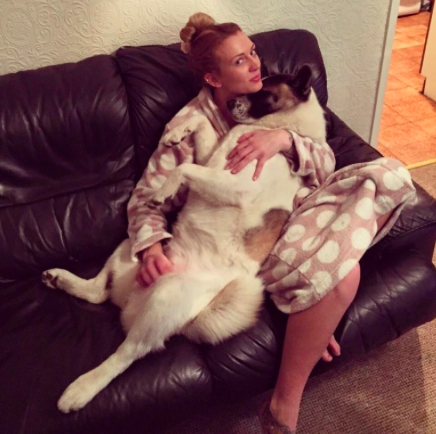 An American Akita named Keola lives with his owners Ricky and Alhanna Butler in Doncaster, Yorkshire. Akitas are known to be one of the most loyal of canines. The famous Hachiko, the dog who waited a lifetime in a train station for his master who didn't make it home, was a Japanese Akita. The couple Rick and Alhanna could not thank their pup enough for what he has done for them.
Alhanna got pregnant, and everybody was excited about the new addition to their family, including Keola. However, Keola seems to have sensed something different with her owner Alhanna and started behaving unusually nosy with her.
As the baby grew inside Alhanna, the soon-to-be-mother complained about at lower back pain which sometimes felt disturbingly severe. She went to see her doctor, but it was easily dismissed as strained back muscles due to the heavier front weight of her pregnancy.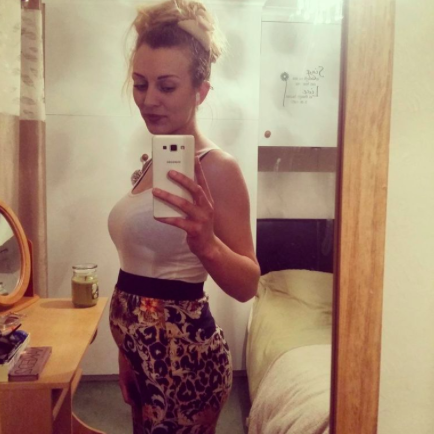 Alhanna went home relieved with the diagnosis. Not Keola, she noticed her unusual behavior was becoming more and more alarming, but she didn't know why.
"When the doctors sent me home and said there was nothing seriously wrong, she just sat staring at me so intently that it really scared me." She told Mercury Press.
"I posted a picture of her doing this on Facebook and make the joke about the film Hachi where the dog also does this, and suddenly my friends all started saying I should take it seriously." She added.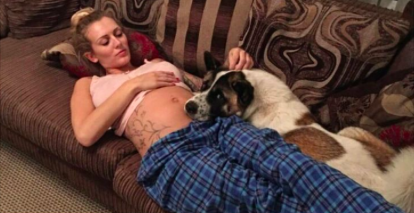 The pain in her back continued, and so did Keola's anxiety. Although she couldn't exactly make out what she's trying to tell her, Alhanna simply could not anymore ignore her. She went out to get a second opinion on her backaches.
"No one really understood how ill I was – but Keola did. She would nudge me and cry, and I could never figure out why she had suddenly started doing this. Ricky said she was distraught whenever I went to work when she had never minded before." Alhanna said.
Upon her second diagnosis, she was immediately rushed to the intensive care unit. Shockingly, according to her doctors, her condition was terminal. Alhanna was suffering from a rare double kidney infection which apparently caused her stabbing back pains.
"Because it was untreated for so long, it was one of the worst cases they had ever seen," Alhanna described on Facebook.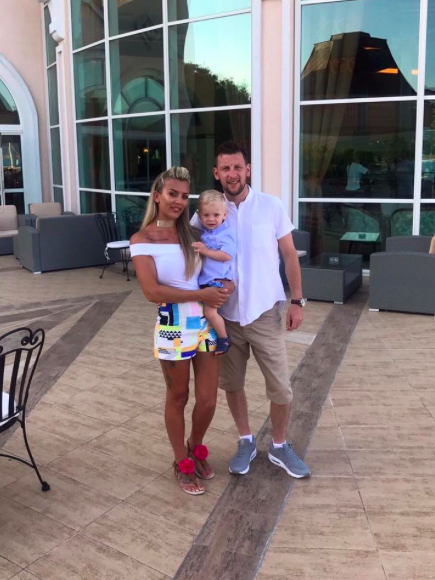 If the type of infection wasn't rare enough, worse, her body has this out-of-the-ordinary resistance to antibiotics.
"On top of that, I had an antibiotic-resistant bug that had only ever affected one other person in the U.K. It was killing me and the doctors told me that if I had left in any longer, I would have died and more than likely my son also."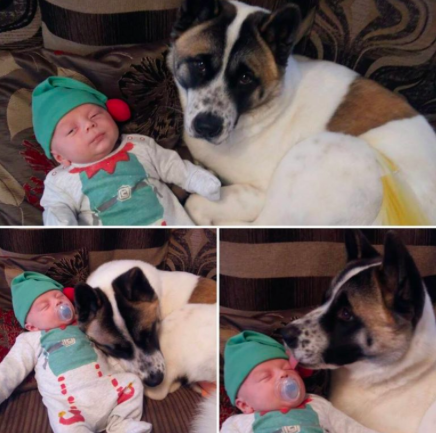 The treatment was successful. Alhanna recovered and delivered a healthy baby boy named Lincoln. Keola and Lincoln are now best friends.
If it wasn't for Keola's sharp instincts, persistent warnings, and incredible love and loyalty for her humans, Alhanna and her baby's lives could surely have been in peril.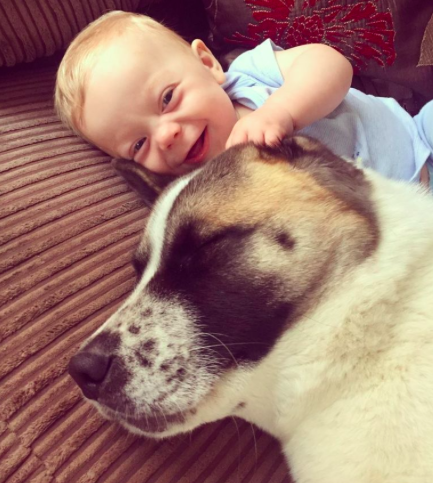 What pet stories you think are worth sharing? If you're yet to have a pet, what are you planning to adopt?
Don't forget to ▼LIKE US▼for more inspirational stories!
LIKE OUR PAGE