LIKE OUR PAGE

Yearbook quotes.
I remember when it was time for me to choose the yearbook quotes. To tell you the truth, I never really thought that it'd be difficult, but choosing one quote that will follow me the rest of my lives turned out to be quite stressful.
I ended up choosing one of the quotes that I liked, but reading these quotes makes me wish I could go back so that I can change mine!
If you're ever having a bad day, or if you're just trying to get some ideas for your yearbook, here are some of the most hilarious yearbook quotes ever –
1.
Yep, that's exactly how high school was… struggles.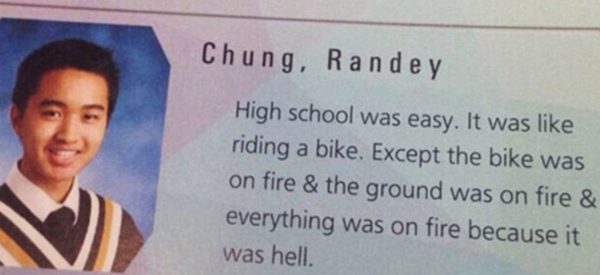 2.
When you realize you're just not ready for responsibilities yet.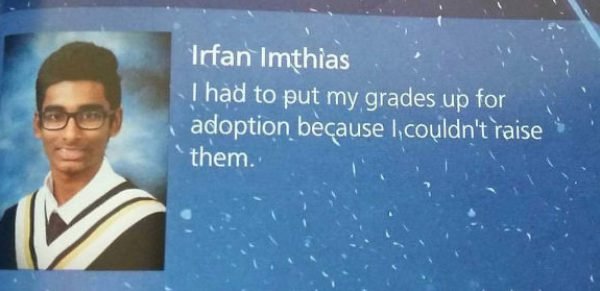 3.
This girl who has strong feelings against Hawaiian pizza.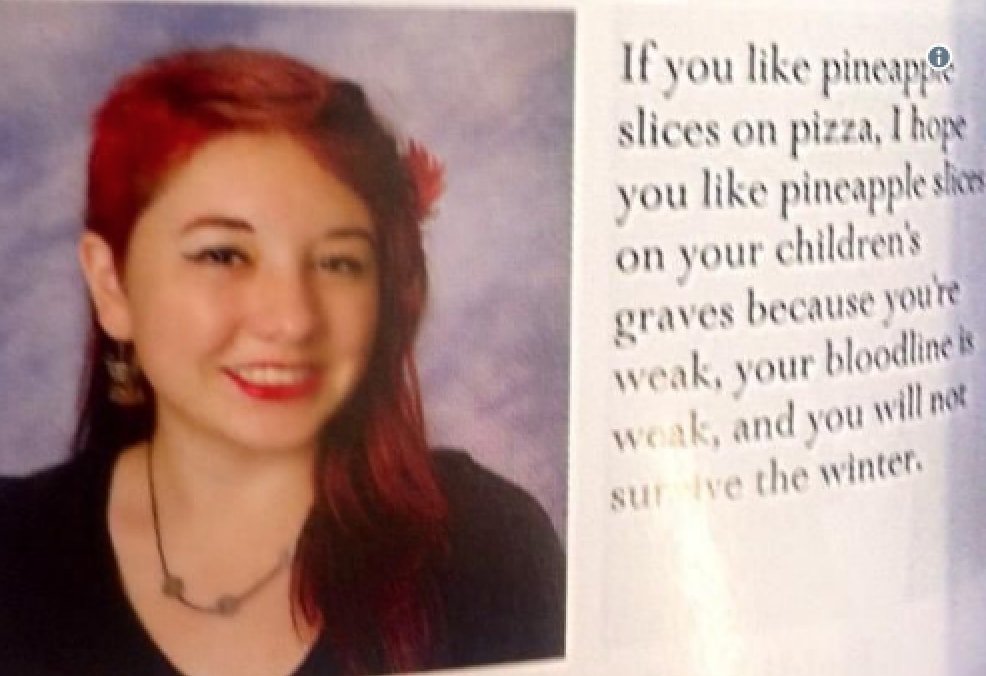 4.
His only crime was wanting to sleep past 10:00 AM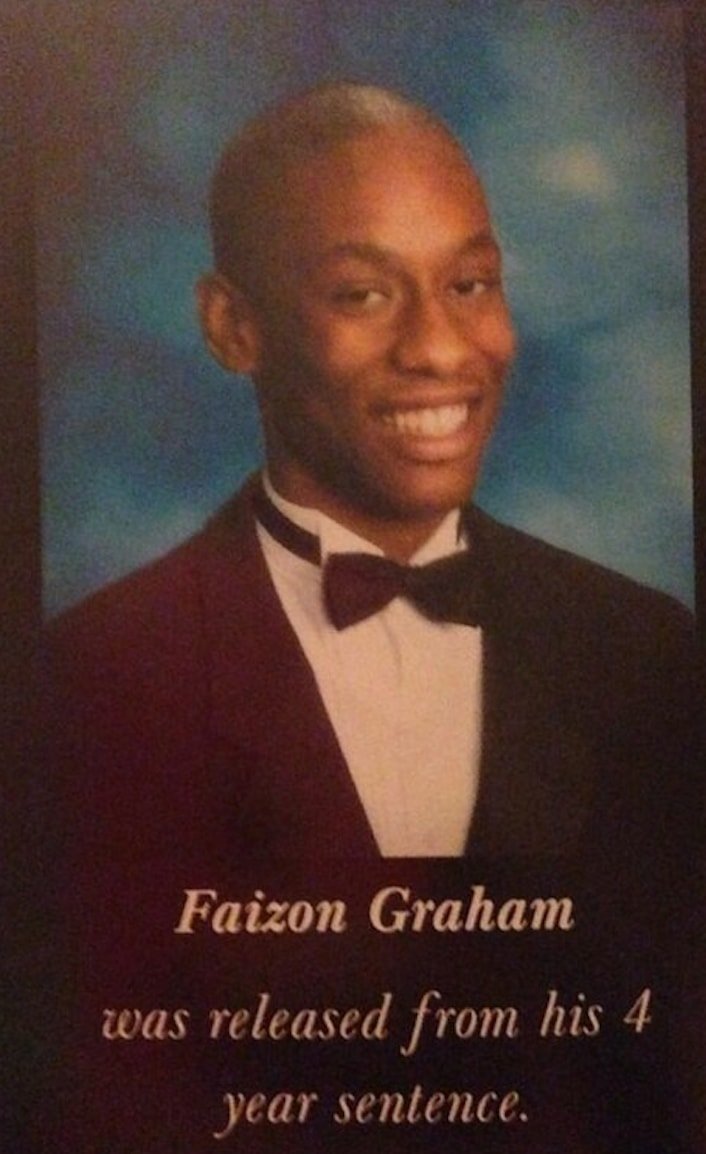 5.
But really though, who needs love when you can sleep?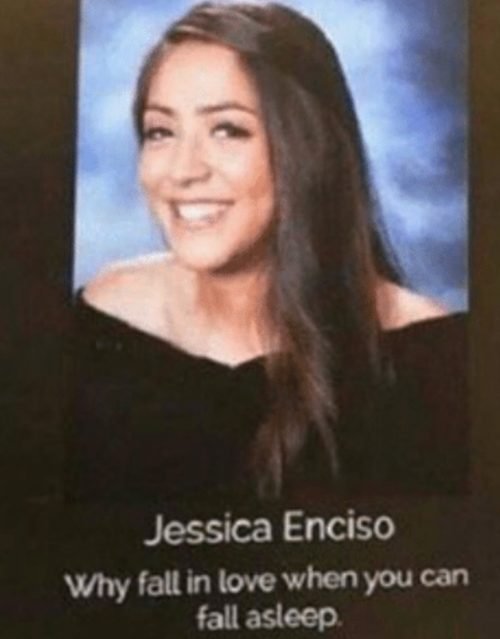 6.
When you truly learn to love who you are when you love what you eat.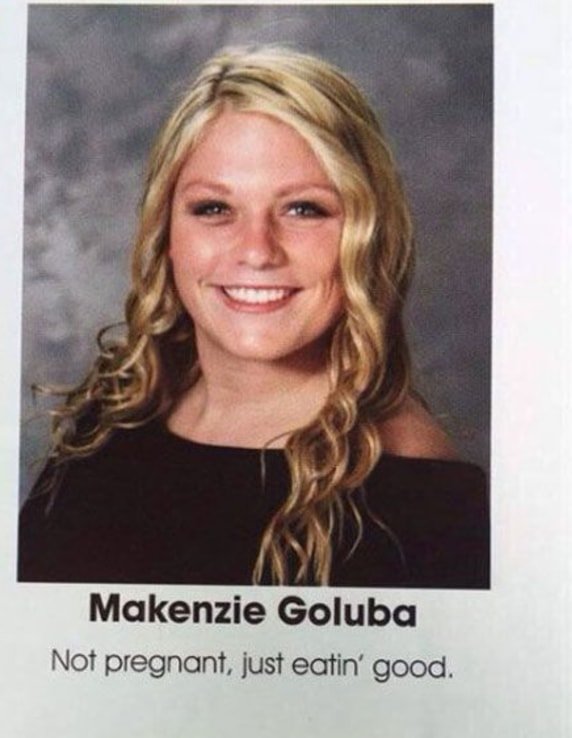 7.
When you're finally a part of a group project without slackers!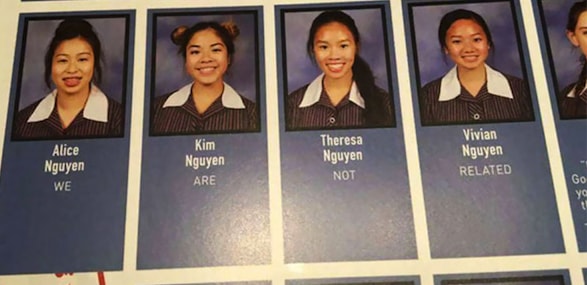 8.
I bet Jacob's mom didn't see this coming..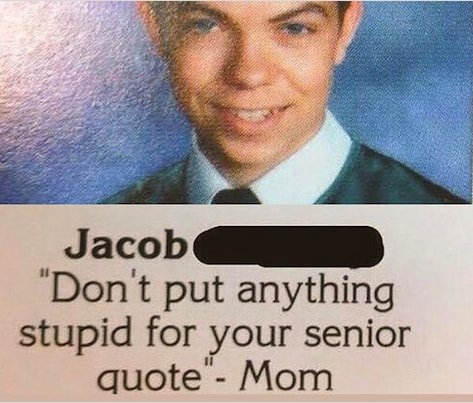 9.
This senior who referenced The Incredibles.
10.
When you plan on building an empire on the crushed souls of your enemies.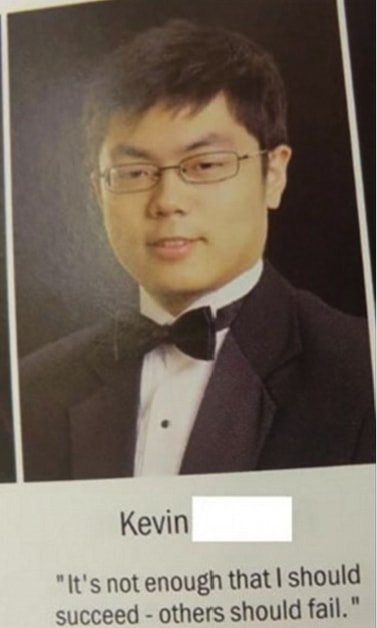 11.
Quoting from The Office never fails!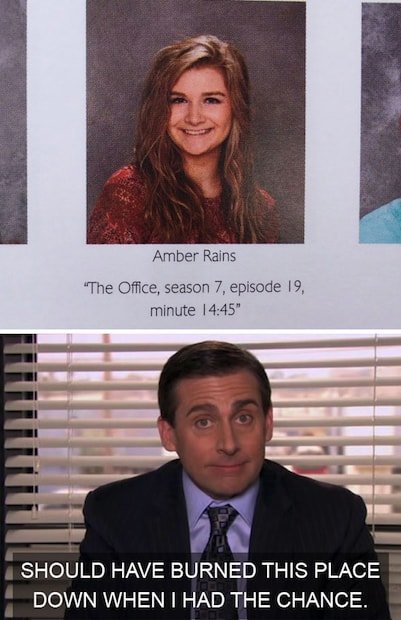 12.
Any Harry Potter fans would appreciate this quote from Dobby.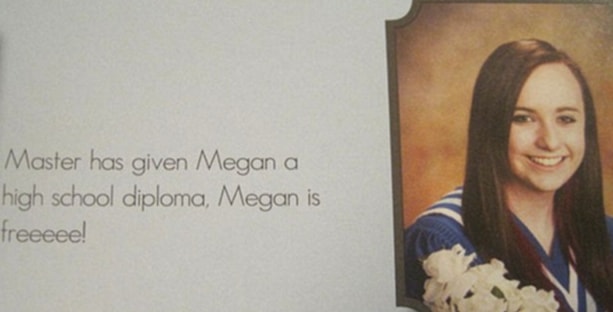 13.
This quote is for all the twins out there –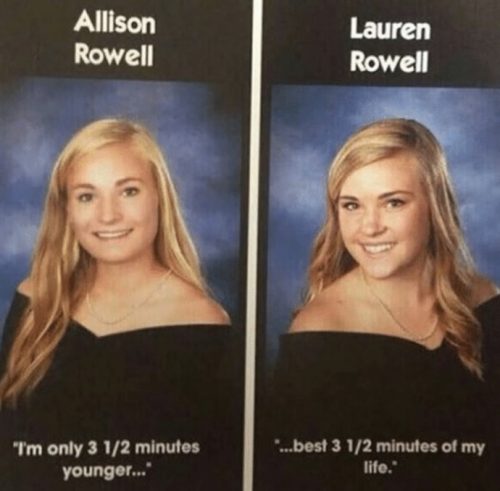 14.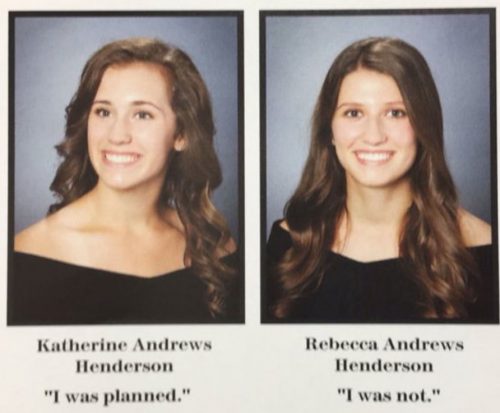 15.
I bet he got asked this question a lot throughout his childhood..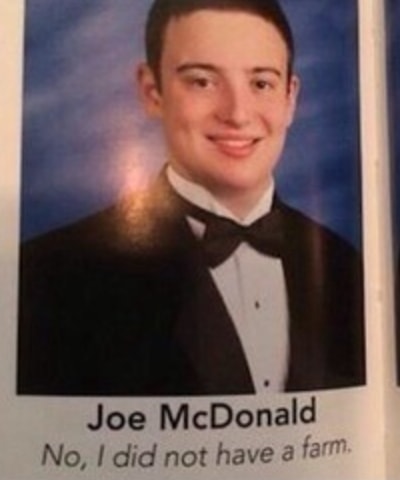 These seniors definitely nailed it – don't you think?
What was your yearbook quote? Let us by commenting below, and SHARE this post with your friends and family so that they could have a good laugh, too!
Also, for more posts like this, don't forget to Like us on Facebook!
LIKE OUR PAGE