LIKE OUR PAGE

As a plus size girl, I always found myself stuck with not so cute uncomfortable bras. I reached a point where I gave up on looking and figured maybe the cute bras were made for only small chested girls. Guess what? I was wrong ! I hadn't looked long enough or was simply looking in the wrong places.
I finally landed on the gorgeous pretty D plus cup bralettes. Thanks to the internet, I can now easily find a bralette. Below is a list of bralettes for ladies with big burst
1. Vialumi Junior Spaghetti Strap, with a cropped strappy camisole.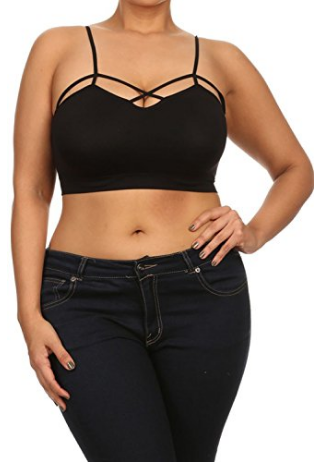 This bralette fits like a glove. Talk about comfort! Most bralettes on this list are for juniors, but I had to raise a glass to myself , and to every other plus size person who was bra shopping dilemmas as a teen. This uber-classy, strappy bralette offers tons of support with a Nylon/Spandex blend.it also comes in two sizes: 1X/2X and 3X/4X and has a strench to it.
2. Torrid Lace Ladder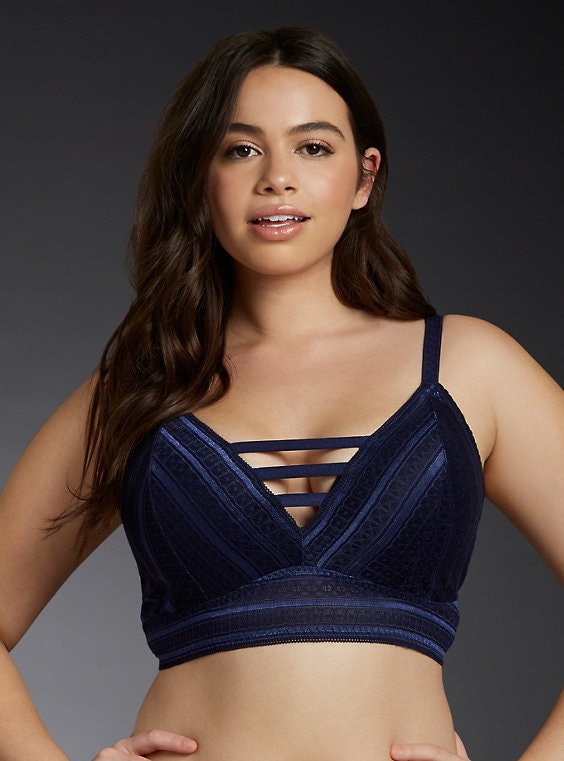 This is a gorgeous symmetrical Nylon/Spandex-blend bralette has no underwire, its has elastic straps which give your big burst the much needed support. It is a must have as it has more straps on the back, offering more support. Isn't it to cute? It comes in sizes up to 6X.
3. Lined Lace Racerback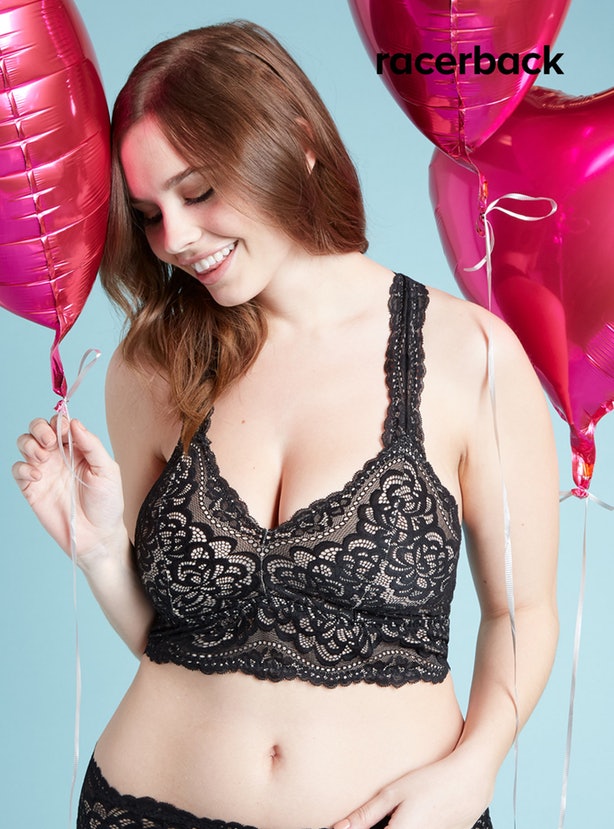 If you like the feel and cut of a delicate bralette but prefer lining, this one's for you. It's also wireless, stretchy, has a sweet racerback, and comes in sizes up to 5X.
4. Savoir Faire Lace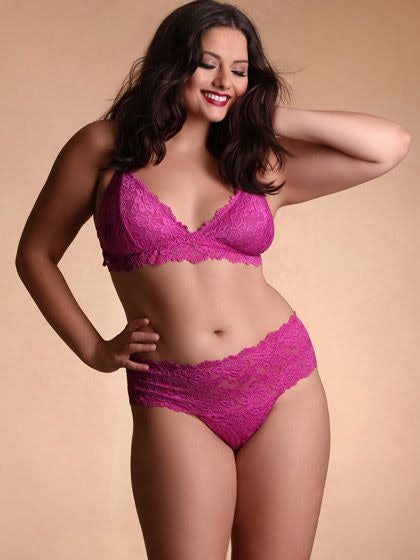 Sophistication, comfort and style all in one piece! This timeless lingerie bralette has a soft lace stretch and ruffle trim. It also comes in a variety of colors such as fuchsia, red, navy blue,black among others',has adjustable straps. It fits well and is perfect for C and double D cup plus size ladies.
5. Forever 21 Caged-Cutout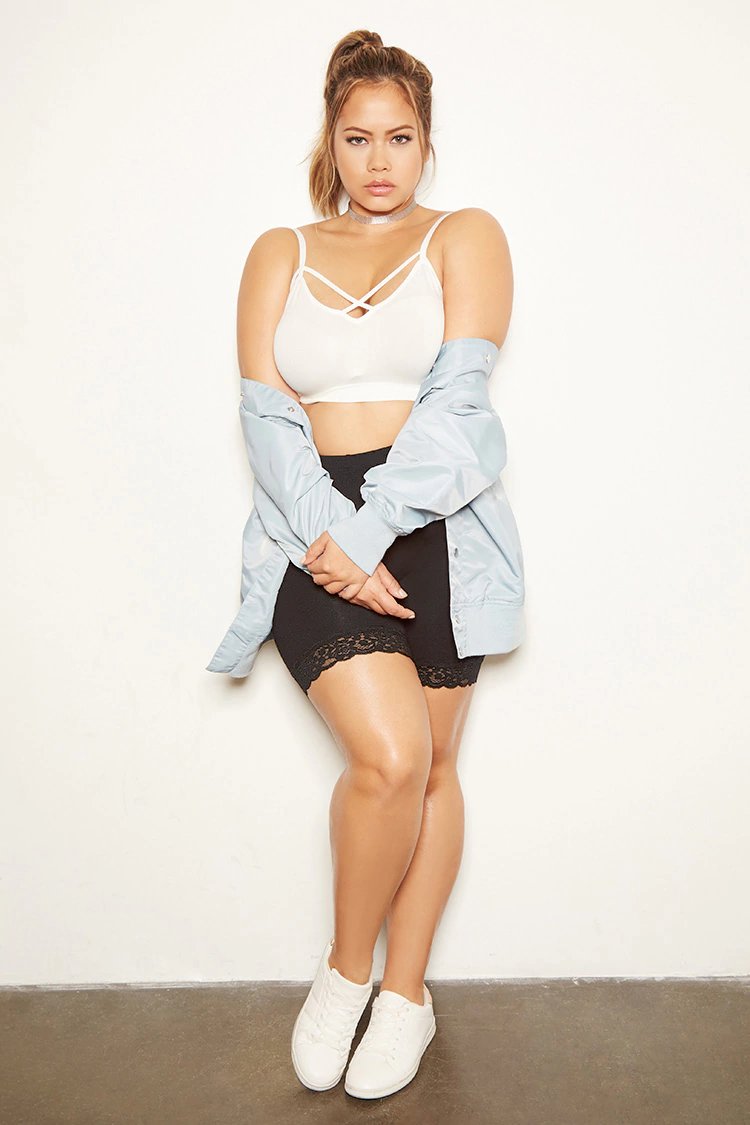 This bra is well suited for plus size ladies. It looks fantastic and has it is made of very fine material. It also has a nice fit and even looks better the more you fill it out. It comes in black and white and sizes up to 3X. It also has a cami back to add some support to the cutouts in the front.
6. Rhonda Shear Seamless Lace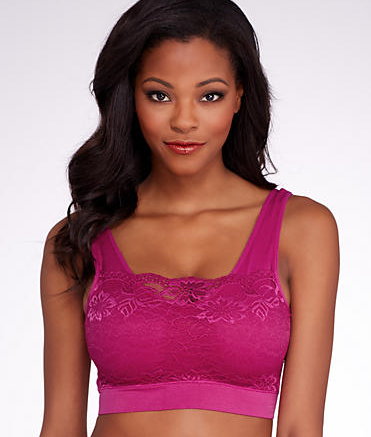 This fine bralette has removable straps, perfect for those people who do not like pads. It has no underwire, has a perfect fit and is very comfortable. It also has a knot/in area in between the cups, hence extra giving you that extra support.
7. Two-Tone Set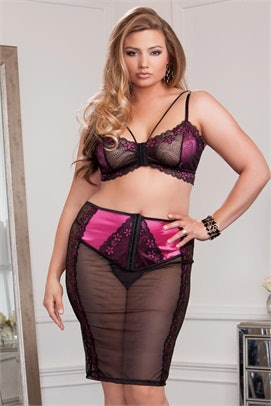 I couldn't resist adding this set, because we deserve to sometimes let functionality take a backseat and we let playful and sexy set in. It comes with a sheer skirt and dual-halter bralette, which comes in sizes up to 2X. Talk about getting your money's worth!
8. Torrid Cage Front Mesh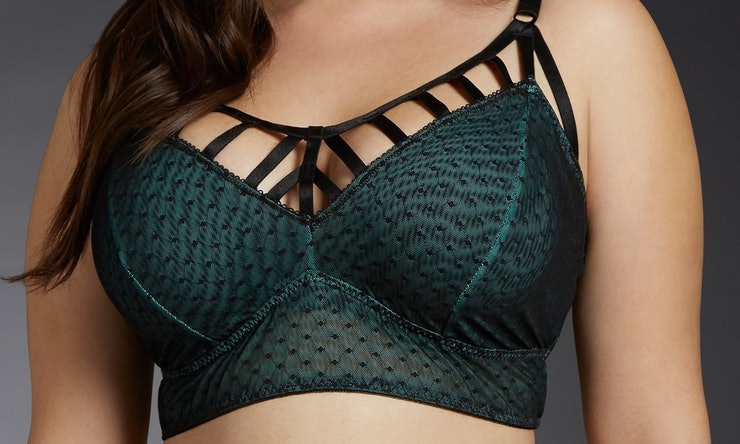 This is bra has got a unique twist to it.It is a perfect undergarment for a low cut outfit. It is available in sizes up to 6X, has no underwires, and looks even more amazing as you fill out its Nylon/Spandex-blend frame. It's caged straps offer you more support.
9. Additionelle Déesse Collection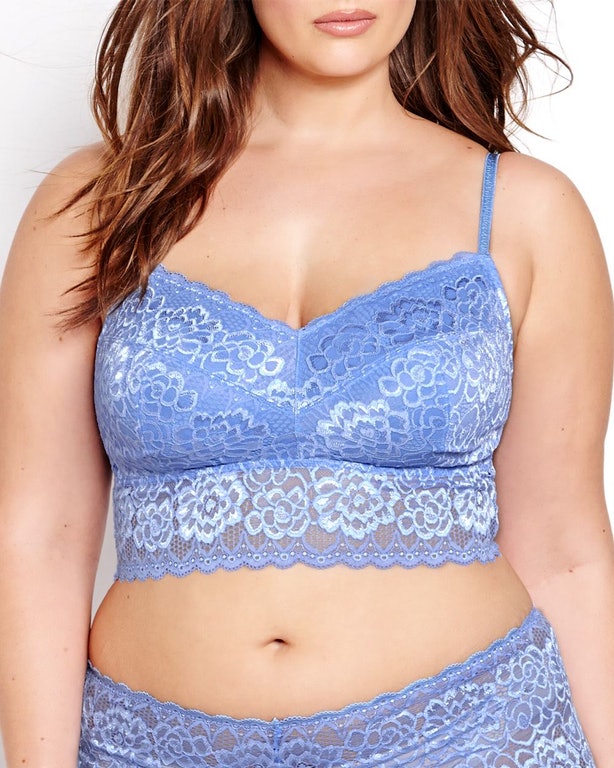 This bralette could also pass as a crop top. Amazing! Why not hit two birds with one stone , by getting a bra and crop top at the same time. It is sexy and cute, but can also be worn literally every day, because it's made with a soft lace detail and tthe straps are fully adjustable
10. Lace & Ruffle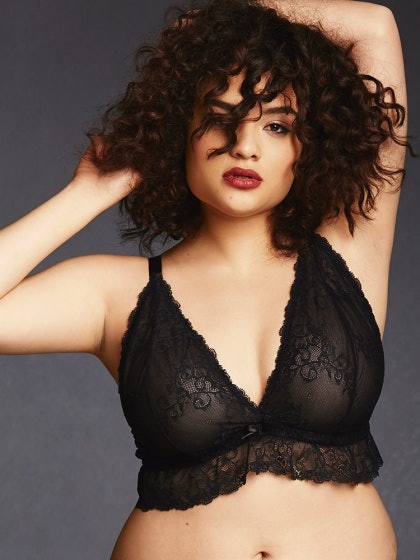 This bralette is made for cup sizes C to G, it is good for keeping ladies with bigger chests all buckled up. But it also blends well with that ruffle and bow, adding some much-needed feminine style.
11. Torrid Floral Print Racerback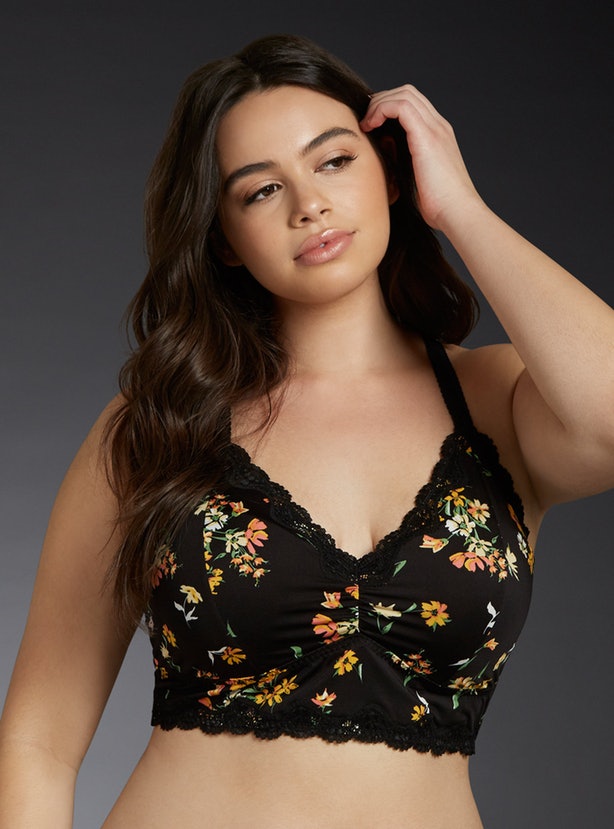 This vintage-inspired floral print shouldn't miss in your closet. It is very comfortable and highly functional. It also has beautiful lace trim details.
Don't be shy to try out these new trends of plus size bralettes. Who knew there would be something in the market for us big girls too? Now go and gift yourself one of these gorgeous bralettes. Have fun shopping!
What do you think about these bralettes? Let us know down below!
Please SHARE this article so others can also find the perfect bra that they would love to wear!
LIKE OUR PAGE