LIKE OUR PAGE

Abandoned Girl's Letters to Birth Mother are Returned Unopened. 37-years-later, She Finds Out Why.
Jen Wicki was adopted when she was three months old. Before that, she was in the care of a foster family. Jen does not recall the events because she was just a baby. But she came to find out that she was given up at birth like many other children in the world.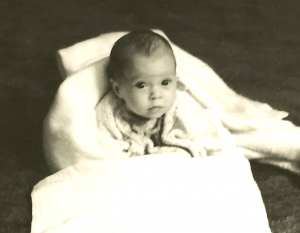 She was only 7-years old when she found out about her adoption. She was devastated and felt a deep anguish in her soul.
Her young mind was full of questions about the nature of her birth and the events that led to her adoption. She longed to know the truth. Questions about her birth mother tormented her constantly throughout her childhood especially when she saw other children at school with their birth parents.
She wondered about her birth mother: who she was and if she ever thought about her. She was curious if she had siblings and what they might look like. She wondered who she looked like in her birth family. She wondered if she would ever meet them face to face and whether they would be willing to meet her.
When she was in her early 20's, Jen decided to embark on a serious search for her birth mother. She was tired of all the unanswered questions and she was tired of scanning faces in the crowd hoping to spot one that resembled hers. She knew she would never be at peace until she found out the truth.
She signed up for DNA testing and took to the internet to post photos that went viral. She contacted local news about her search. She simply tried all she could think of to locate her birth mother. She was going to leave no stone unturned in this search. Jen worked tirelessly and extensively, for two full years, at building her family tree. She contacted all the relatives she could find and took note of even the smallest details.
She reveals that it was a long and exhausting process but she kept at it. She refused to give up. Her desire to meet her birth family was so strong and it became the fire that fuelled her. She quickly narrowed her search down to her 3rd great grandparent. But since there are 32 of those, she still had a long way to go.
She decided to hire an expert to help her out. Eventually, Jen was able to identify a woman she believed to be her birth mother and her birth siblings. Jen was excited and nervous at the same time. After the long search, she was about to learn the truth.
She decided to write a letter to her birth mother. As she wanted the letter to be as perfect as possible, she wrote and rewrote it until it was just right. There was so much to say and ask but Jen knew she could not capture it all in a letter.
After all, what she wanted was to make contact first and get confirmation. If the woman truly was her mother and was willing to meet, then there would be time for all the other things. So her letter was short and to the point. She hoped to hear back soon.
Unfortunately for Jen, the letter was sent back unopened.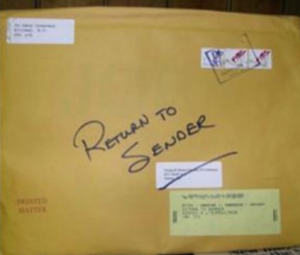 It had arrived on 9 April 2015 but her mother had refused to sign for it.
Jen was crushed but she decided to try again. She was so sure that the lady was her birth mother and she would make another attempt to contact her. She wrote and mailed another letter.
To her total dismay, this too was sent back unopened. She was so disappointed. Jen was at a loss of what to do.
As she pondered her next step of action, she received a Facebook alert. This was about a month after her second later had been rejected. When she checked on the notification, she found that there was a message from her birth sister.
Jen tries to explain what she felt at that moment in her Youtube video. She says that she was so anxious that she could barely understand the words that had been written in the message.
She managed to make out the words: 'my little sister', 'hardest decision of her life', and 'always loved you'.
In her heart, she knew that the moment she had been waiting for was about to happen.
To Jen's amazement, that next day, she got to talk to her birth mother for the first time and what she found out was truly unexpected. She had been right all along, her birth mother was avoiding her but for reasons that Jen had never thought of. Her birth mother had thought that Jen's letters to her were full of hate and anger at her.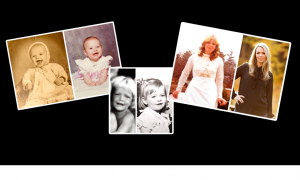 She could not bear to open them so she sent them back. She decided to contact her first and try to give some explanation. She hoped that her daughter was not angry with her.
After an emotional phone conversation, arrangements were made and Jen and her family decided to make the 17- hour trip to Georgia to meet her birth family. The reunion was very emotional and Jen finally had the answers to her many questions. It was a reunion that was 36 years in the making and a happy Jen describes it as "surreal."
A study conducted by Adoption.com has found that 72% of teens that were adopted wanted to discover the reason why they were given up for adoption, 65% wanted to meet their birth parents and a staggering 94% wanted to know which birth parent they resembled.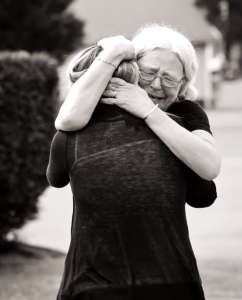 Not every adoption story has a happy ending like Jen's. Some people will never get to meet their birth parents, and others will never know who they are. She was lucky that after years of searching, there was fruit to all her hard work. She got answers to all her questions and she found out whom she resembled.
What a heartwarming story. Please leave a message for Jen's family finally reunited!
Don't forget to ▼LIKE US▼ on Facebook for more stories!
LIKE OUR PAGE