The mother of a 9-year-old boy, Lorraine Mitchell, a 49-year-old woman from Leigh-on-Sea, found the penned letter in her son, Finn's school bag as the boy was fighting for his life against the tumor in many parts of his body, including the spine, pelvis, and shoulders.
The 9-year-old Finn is making recovery from his battles with cancer now, and that poignant piece of paper with the message has taken a place of pride and joy in the family's kitchen on their fridge.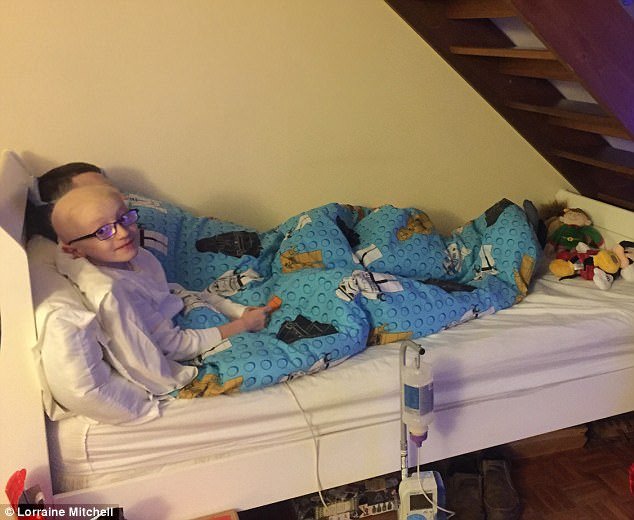 He was diagnosed back in 2016 with a very rare form of a tissue tumor after suffering from severe pains in his stomach that made walking a struggle, made him cry in his sleep and often scream from the deep pain.
His condition, Metastatic rhabdomyosarcoma statistically affects less than 60 children from the UK each year, but Finn's was already at stage 4.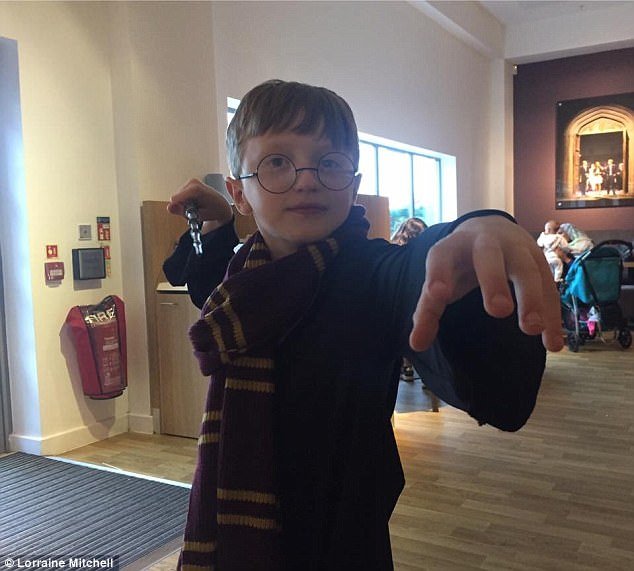 Finn's proud mom Lorraine said, 'I found the note he wrote himself "be jolly" inside his school bag when the school resumed again in September, which was roughly the period his condition deteriorated.
Lorraine, a mother of two spoke to news men and said, 'He first got really ill last year at the end of August and he deteriorated. As a result, we were all in a huge shock the whole time, but he has been very brave.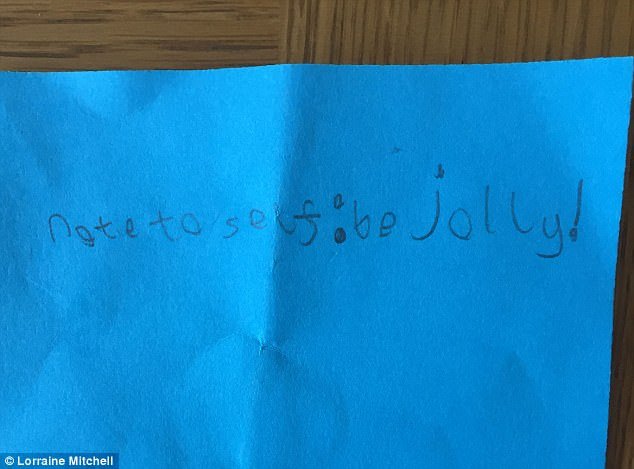 'He had to handle his many challenges deal such as his fear of needles and getting anesthesia, his extreme nausea, constant lethargy, loss of mobility, weight and bodily functions, loss of hair, on top of having really extreme pains daily.
'He has already missed close to a whole school and all the normal activities a regular nine-year-old boy should enjoy. Yet, Finn still smiles at people and he has been very positive, I am super proud of him.'
At Christmas of last year, he was at the critical stage of his chemotherapy treatment and he was generally in her very poor condition. He had a tube inserted directly into him for feeding as he had already lost so much weight.
His mom, Lorraine works as a learning support assistant at a school in the UK, she had to care for the nine-year-old Finn and 19 years old brother, Dan.
The young man had to undergo nine sessions of grueling intensive chemotherapy over a span of six months which has made him miss almost a year of school. Everyone hopes he gets to return back to school in September.
Lorraine further talked about the note, she said, 'We kept it in one his notebooks and we took it to the hospital with us, although it currently takes a place of pride on our fridge.'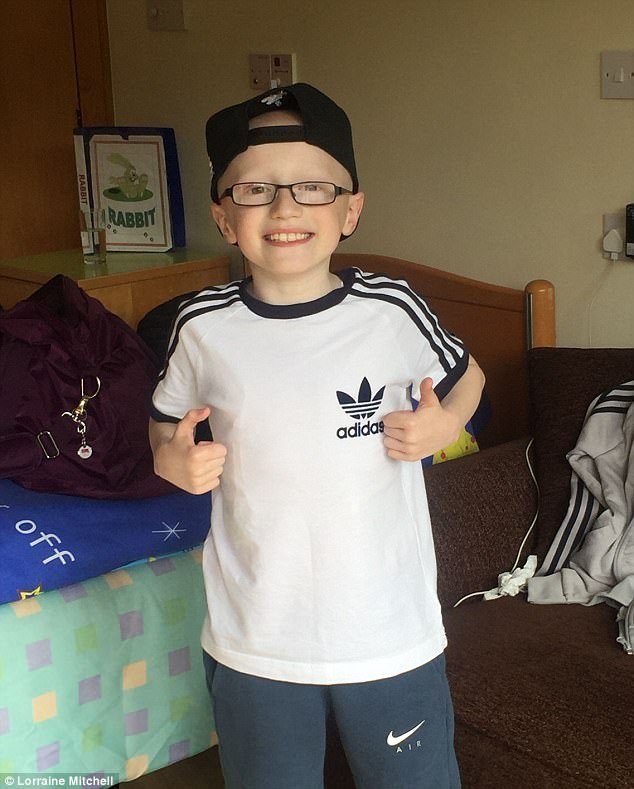 Finn's consultant at the hospital not long ago confirmed that the boy is already in a 'very good condition', partial remission and most of his malignant tumors disappeared, while the remaining ones are currently inactive.
It was gathered from the consultant that he has started chemotherapy maintenance treatment and has also just ended a course of radiotherapy for his lungs at the University College (UCLH).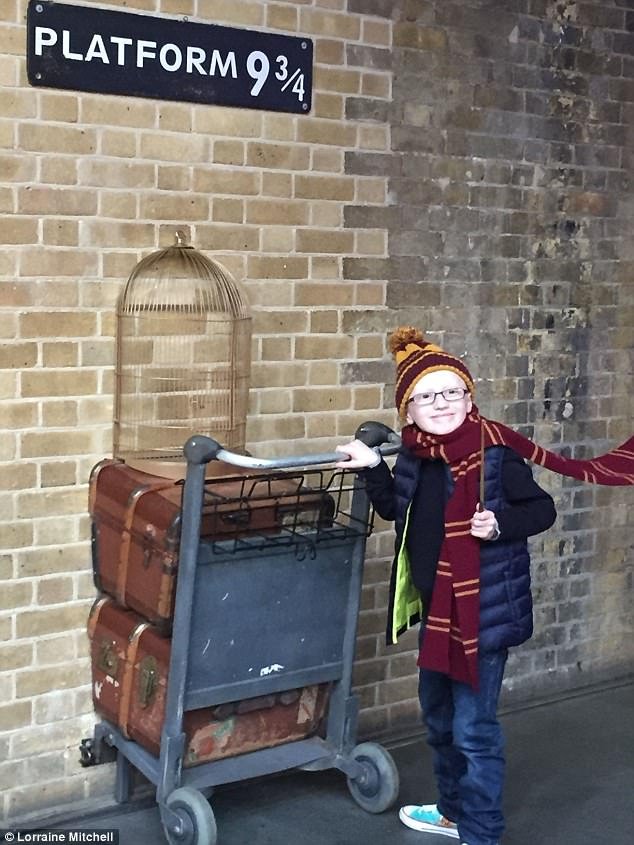 Lorraine added: 'He has coped wonderfully well. He does not talk about his illness. She added: 'Finn is a big fan of Harry Potter, he owns his own YouTube channel and he hopes he becomes a vlogger one day.'
Proud of her son, she said, 'This is a great medium for him to express his personality. I really think it is a show of his positivity and his attitude that he chose a Phoenix name and logo online,'
'He has been so long in the hospital this school year but all his mind has been focused on him getting better so he'll get to go home again.'
Adding that Finn is usually a bit quirky, Lorraine said: 'He has opened accounts for himself on Youtube, named himself Finnthephoenix: fired up'.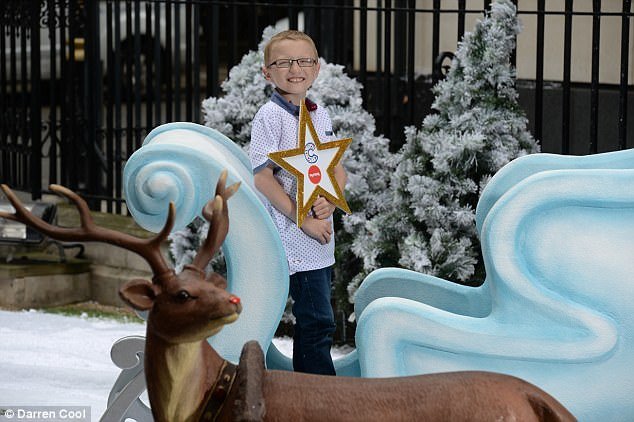 'He just told me recently that feels that being alive is a just dream and when we die, we just get to wake up… which is very thoughtful for a nine-year-old.'
The family is supporting a Research for Cancer for UK Kids Teens, partnered with TK Maxx.
This brave boy has seen the almost varying degree of difficulty in the past twelve months of his life and he is coming out of it with all hope and optimism. His mom must be really proud of the kind of son she's been gifted with. Get well, Finn!!
Please leave a message for Lorraine and her son in the comment section below and SHARE this touching story with your friends on Facebook and inspire them too!!
Don't forget to ♥LIKE US♥ on Facebook for more inspirational stories!
Please SHARE this with your friends and family.
---

Share this story with your friends and family!
---