Battling cancer is one of the worst experiences in life.
One moment you are like many people who go through life assuming good health. Then after a few words from the doctor. that world is lost forever. Physical and emotional devastation leaves you wounded in body and spirit. Cancer in children can be so much worse. It really takes a toll on them. Their small bodies having to deal with the pain and trauma of traditional chemotherapy, medicines, surgeries and radiation therapies can feel as bad, or worse, than the cancer itself.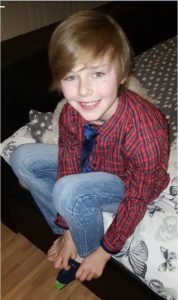 They suffer physical and emotional side effects, lose their self-esteem especially when suffering from hair loss. Well, we just found a young man from Wales who has done something remarkable to help kids with cancer. You are going to love his story when you hear it.
Josh Scott-Hill, a normal eleven-year-old boy from Wales has spent the last eighteen months growing his hair to help make wigs for kids who are fighting cancer and have lost their hair.
However, the journey of growing his hair long has not been a smooth one for Josh.
Despite the fact that he has made an outstanding decision to grow his hair long so that he can donate it to the poor cancer patients, he has received a lot of negative remarks and rude comments from many people.
It is such a pity that in response to his generous heroic act of kindness, he has been called a girl. Josh is always teased and bullied by his fellow students at school and by total strangers.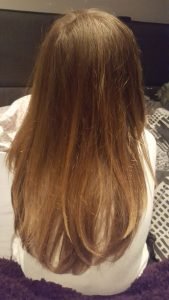 He says, "During the time I have been growing my hair I have been teased and mistaken for a girl so many times I've lost count. There was only one time I got really upset, but luckily my friends are very supportive as are my family."
This month, Josh hopes to cut off his hair and donate it to the Little Princess Trust which manufactures wigs for children with cancer, using real human hair.
Josh lives in Llanelli, Wales with his mother, Sam. He has also raised more than one thousand British pounds for charities.
His mother says: "My friend has had cancer and she lost her hair and Josh asked: "Where have your eyebrows gone?"
When we walked away he said:
"Mommy I want to grow my hair for people less fortunate."
He gets mistaken for a girl all the time, he does have quite a pretty face, and he has to tell people:
"Yes, I am a boy."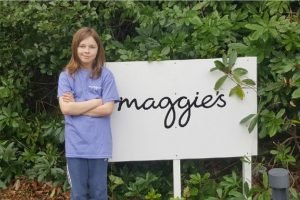 He does get teased and the time when he was playing football he got really upset. After the game, Josh came to me and said that they were making fun of him but I told him to remember what he is doing it for. He just brushes it off now and if anything it just made him more determined than ever.
The money that has been raised by Josh will be donated to an organization in Swansea, called Maggie's, which provides practical, emotional and social support for cancer patients and their families.
Josh encourages other kids to step up and help out their fellow students in need.
He says "I hope other children will realize that they can do it too."
Many people have been commenting on Josh's story, but perhaps the most eloquent comment was posted by Myrddiny Dewin, who wrote "Well done Josh, good on you. Don't take any notice of remarks other children make because someone somewhere is going to be very grateful for what you are doing. It's a pity there aren't more like you. I bet your family is very proud of you."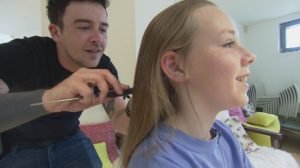 This is a great inspirational story to us all. Have you ever donated your hair to help cancer patients? What do you think of Josh Scott-Hill?
Please share your thoughts and stories with us here.
Don't forget to ▼LIKE US▼ on Facebook for more stories!
Please SHARE this with your friends and family.
---

Share this story with your friends and family!
---