LIKE OUR PAGE

As more and more Muslim refugees enter Europe following the Syrian crisis, politicians are forced to decide how to handle cultural clashes between migrants and citizens. Basically, the leaders need to decide if they wish to accommodate the refugees and adapt the society more to their needs or force the refugees to adapt to their society and culture. Swiss politicians are leaning toward forcing the refugees to adapt to their country's culture.
Lawmakers in Switzerland are pushing toward a nationwide law that would ban face veils like the Burka and Niqab. This law appears to be targeting women who follow Islam as the face veils are most common associated with followers of Islam. Supporters of the law are concerned that there may be terrorists using the religious custom to hide among the innocent citizens of Switzerland.
LIKE OUR PAGE

After a tight vote of just 88 versus 87, the lower house of Swiss parliament passed the law. From there it will go up and if all succeeds, the bill will become a law in Switzerland and all citizens must follow it. Controversy over the law is expected and many are expecting the bill will be put to a national vote before being written as a law.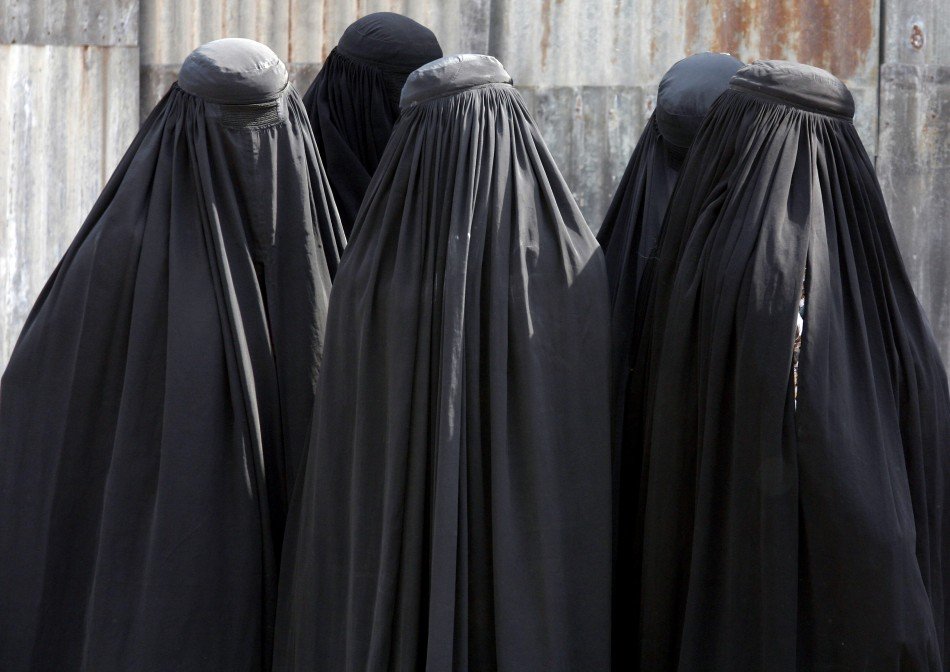 This bill was proposed by Walter Wobmann of the Swiss People's Party (SVP)
Wobmann is a noted opponent of immigration and successfully lobbied for a ban on the construction of more mosque minarets in Switzerland back in 2009. Now Wobmann has set his sights on face veils commonly used by Muslims. Wobmann strongly believes that Muslims that wish to immigrant to Switzerland should adjust to Swiss society.
In an interview with the Independent Wobmann said
Veils are an attack on integration in a free society. The ban of religiously motivated coverings in public is proportionate and violates neither freedom of religion nor expression. It does not constitute discrimination.
If the bill passes into law with no changes, it will ban face veils everywhere except places of religion and a few other select areas.

Supporters of the ban will need to amass 100,000 signatures from Swiss citizens if they wish to speed up the process with a referendum. However according to a poll in August, the Swiss population seems to agree with the ban. A massive 71% of citizens of Switzerland supported the face veil ban.
Due to the controversial nature of the issue, it is expected that the Swiss parliament will stall the issue. A public vote will be then be used to decide.
Switzerland has a population of around 8.3 million people with only 5 percent of that population identifying as Muslim. Surprisingly, of the 5% only a few wear Burkas or Niqabs.
The issue is instead popping up due to the increase of Muslim immigrant and refugees from places like Syria. These migrants continue to struggle to integrate into Europe's liberal society. This law appears to be designed to speed up the process of integration.
As an example, some Muslim boys have refused to shake hands of female teachers and other female authority figures. The police then issued fines to these boys for their sexist and disrespectful behavior.
Another example is when two Muslim girls refused to take swimming lessons with their male peers. Due to this incident, the two girls were denied citizenship because of their refusal to integrate and adapt to European society.
Burka bans have already been passed in other European countries such as Belgium and France.
With that in mind, Switzerland appears to just be catching up to the changes in popular opinion about face veils and perhaps even of Muslim immigrants and refugees.
In an interview with CNN, Wobmann went on record saying
It is unacceptable that you can wear a hijab in a photo but not a cap. This is not a question of religious freedom but of equal treatment
With this context, the law seems a lot less far-fetched than it would here in America.
Be sure to watch the video below about the Netherlands and their arguments for banning face veils
Share your thoughts
Tell us what you think? Do you agree with this law? Should Muslims be forced to integrate into our society? Should we accommodate Muslim refugees better? Please tell us below!
Please remember to LIKE our Facebook page and SHARE this story with your friends and family to hear their thoughts!
LIKE OUR PAGE