Princess Diana is a beloved figure among many with thousands of fans across the world, even decades after her death. However darker side of the princess has been revealed by royal author Penny Junor, in a new biography focusing on Camilla, who just recently celebrated her 70th birthday. It was a love triangle that left the entire country reeling and one young woman, Camilla, the most hated woman in all of Britain. The biography features all new interviews and insight into how how everything went down for all three.
The year was 1986 and things were going well for the royal family. On the outside, it seemed like Prince Charles and his wife, Diana were living an incredible life together. However, underneath the surface things were far more bleak. Camilla and Prince Charles were friends again and it was straining his relationship with his wife, Diana.
In an interview with Andrew Morton, the author of the book Diana: Her True Story, Diana claimed that Charles had rekindled his affair with Camilla once more. This revelation was shocking at the time, however upon further inspection Diana's claims are no longer considered to be true.
Having already produced an heir to the throne, Princess Diana had begun to revel in the power that had been bestowed upon her. She was beloved by all, she immediately swarmed with hundreds of fans that cheered whenever they could catch a glimpse of her. Any time she exited a car or helicopter, there were people begging to shake her hand or hear her say something. It was easy for that sort of power to reach anyone's head.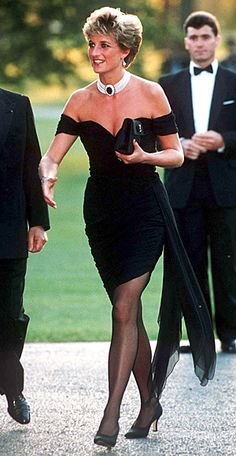 It was the attention that Princess Diana got from men that she enjoyed most. She would often wear dresses and other outfits she knew would allow her to be the center of any room. She played up her teasing laughs and adorable tilts of her head. Many men had quickly fallen in love with Princess Diana. She was the woman every man dreamed about, including Sir John Junor, a powerful newspaper editor had fallen heavily in love with her.
With the public and powerful newspaper editors tied around her finger, Princess Diana knew the power she wielded. She wasn't just Prince Charles's wife anymore, she was was the leader of the British public. Every story that came out, she could turn around and use against her husband. She always knew what the newspapers were saying about her. The power was getting to her head.
When Princess Diana learned that Camilla had begun to sped more time with Prince Charles she immediately became obsessed with their friendship. Despite Diana's own affairs with other men, she saw Camilla as her rival for Prince Charles's affection. Princess Diana could not have another woman steal him away from her. 
The power, Diana's obsession and Camilla all lead to a famous confrontation at a house party in Lady Annabel Goldsmith's home in Richmond. Diana minced no words when she confronted Camilla.
Camilla, I would just like you to know that I know exactly what is going on between you and Charles. I wasn't born yesterday.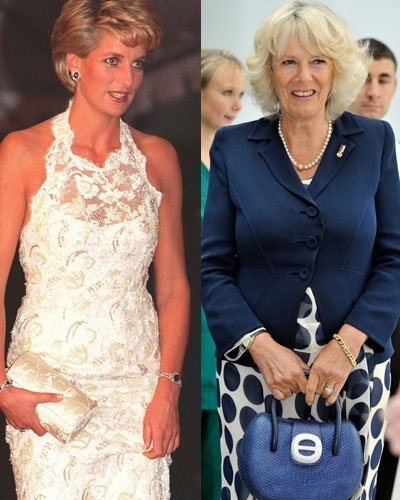 Camilla was furious that Diana had chosen to make a public scene, especially since the accusation held no merit. However Princess Diana still had the public around her finger. There was no way for Camilla to respond. Public opinion of Camilla became more and more negative.
Two years later Princess Diana was given the chance to be the prime source for a book about her life, Diana: Her True Story. The author had given her the pen to write with and Princess Diana had the perfect plan. She was going to use it against Prince Charles.
The book was soon published and shocking revelations of Princess Diana's life were open for all to see. Princess Diana had been fighting with suicide and bulimia. The book even detailed Diana and Charles's strained relationship. Diana claimed that Charles had become disinterested in her and he had become obsessed with Camilla Parker Bowles.
The British public quickly became enraged when they read about Prince Charles's neglect towards a woman they adored. However the public was unaware that it was only from Princess Diana's perspective. The author hadn't done any interviews with Prince Charles nor Camilla.
Royal author Penny Junor puts it best when it comes to accepting anything in the book as fact.
I have always believed that the story Diana told Andrew Morton about her life needs to be read with extreme caution. Eleven years into her marriage, she was very angry, very bitter and very unwell.
Unfortunately, the British public were hooked on Princess Diana's every word. There was a war brewing between Princess Diana and Prince Charles, and the public were more than willing to side with Diana. Even worse, Diana was willing to do anything and everything to make sure that she would win.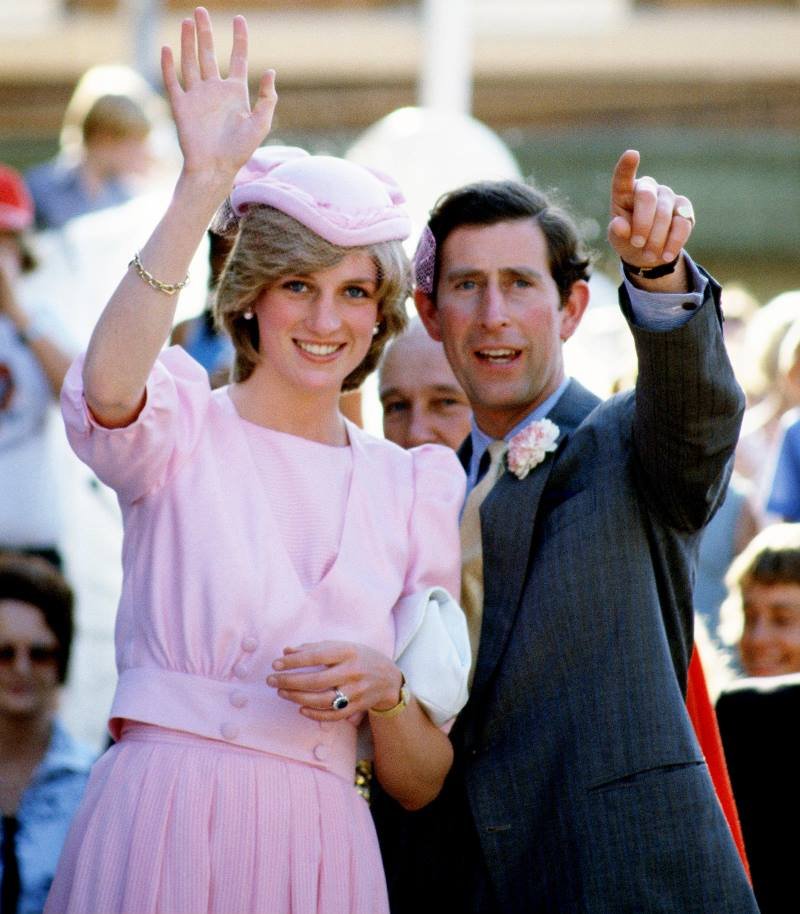 Unfortunately for Camilla, the worst was yet to come for her and Prince Charles. As the year 1992 began to close Prime Minister, John Major, announced that the Prince Charles and Princess Diana were now separated. Although no divorce was planned, the relationship seemed to be over. The public was distraught and it seemed as though they blamed Camilla for the failed relationship.
Not even a month later, however, the Sunday Mirror published a transcript of a private conversation between Prince Charles and Camilla that had been secretly recorded. The event was quickly called 'Camillagate.' The news sent ripples throughout all of Britian as many saw the secret relationship the two had with their own eyes.
The transcripts were damning, especially only a month after Diana and Charles were separated. In the transcript, Prince Charles admits that he couldn't be without Camilla. The transcript even includes one very embarrassing line from Prince Charles.
Oh God, I'll just live inside your trousers or something. It would be much easier!
After the transcripts had circulated, Camilla would become the most hated woman in all of Britain. She found herself at the center of crude cartoons, the focus of tabloids and the punchline to many lewd jokes. Some members of the British public even began to send abusive letters and send her taunting phone calls. Camilla quickly became a prisoner in her own home. Too fearful to leave.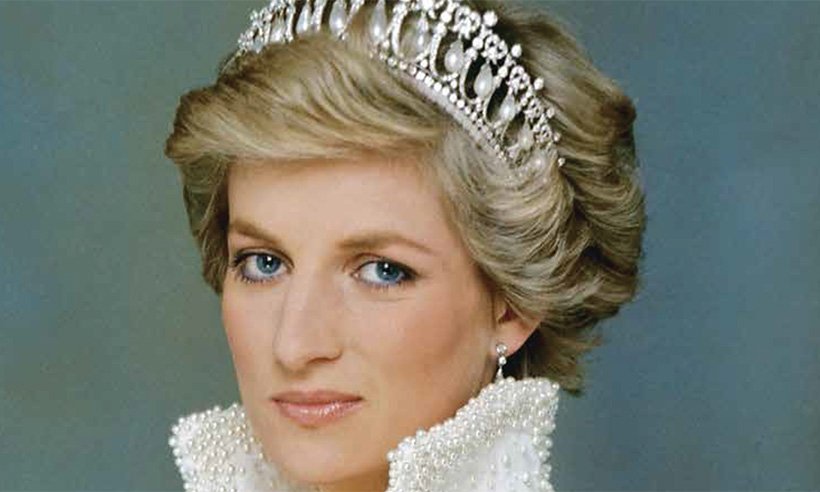 Diana herself wasn't doing much better herself, either. By 1993 Diana had begun isolating herself from all of her friends and family as she became more and more paranoid. At one point Diana had become convinced that her phone had been hacked.
The paranoia continued on until Princess Diana had even begun to threaten her own employees, including her private secretary Patrick Jephson. Below is a threatening message she left on his phone.
We know where you are, and so does your wife. I know you're being disloyal to me
Shortly after Princess Diana turned her focus back to her rival, Camilla. Diana would call in the middle of the night, always remaining anonymous, telling Camilla that she was in danger.
I've sent someone to kill you. They're outside in the garden. Look out of the window; can you see them?
One of Prince Charles's friends puts it best
Diana didn't just think of herself as a victim, she cultivated it — and she played every trick, poor thing. I stopped feeling sorry for her because I resented what she was doing.
Even Camilla herself had become sympathetic towards Diana. However as Diana continued to say damaging things towards Charles and used her children as a weapon, even her sympathy began to evaporate.
What do you think of this shocking new revelation of the beloved Princess Diana? Tell us down below!
Please SHARE if you found these new revelations shocking!
Please SHARE this with your friends and family.
---

Share this story with your friends and family!
---