LIKE OUR PAGE

A baby's first words are always an incredible milestone, but it's especially incredible when a baby signs them. Aria McMahon may be deaf at two months old, the world is opening up for her like any other baby. It's all thanks to the special time she has with her grandmother who is helping to teach her sign language. Soon enough Aria will be expressing herself through sign language to the entire world. But for now we can appreciate an absolutely adorable video of her grandmother and Aria learning to sign.
For Pamela McMahon teaching her grandbaby to communicate through sign language creates an even stronger bond with Aria.
While teaching sign language to a baby may seem complicated, it's actually very similar to teaching a baby to talk. Much like how most babies learn language by listening to their parents, deaf babies will learn by watching others perform signs. And learning how to make the signs and her grandmother talking with her in sign language will help her greatly. With enough practice soon Aria will be 'talking' back with her grandmother through sign language.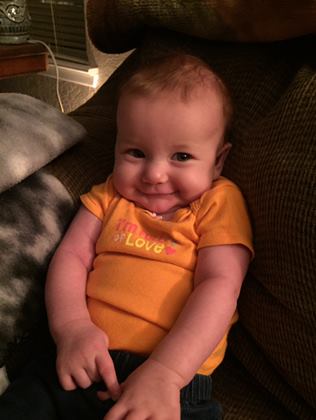 In an interview with Inside Edition, Shari explains how Aria is still learning sign language.
Aria is completely deaf — she cannot hear anything. She would 'listen' intently to signing but hasn't used any signs herself
This isn't Pamela's first time teaching one of her grandchildren sign language, either. All five of her grandchildren are deaf and were taught the same way as Aria. Pamela is always excited to help teach her grand children how to sign and when Aria was born she was no different.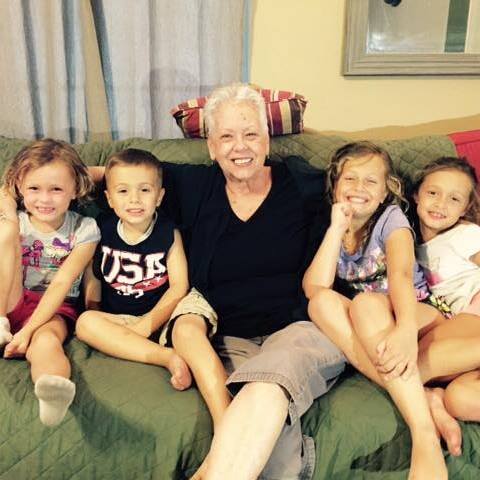 In the video below you can watch as Pamela and Aria converse. Aria intently watches her grandmother as the two talks. Pamela asks Aria some questions and helps Aria form the correct signs with her hands.
Thanks to a Facebook user Jacinda Levesque Grigaitis who kindly translated the sign language used in the video.
Yes, you're funny.
Grandma, sign grandma.
You're funny.
Can you sign grandma?
(She helps the baby sign grandma.)
Yes! That's grandma!
Oh, my, grandma, yes, that's it!
(She helps the baby sign grandma.)
Yes! Grandma, yes!
(It looks like the baby is signing yes.)
Yes, grandma, yes.
(She helps the baby sign grandma.)
Oh, no, I'm not forcing her. Okay. Okay.
Oh, my. So cute.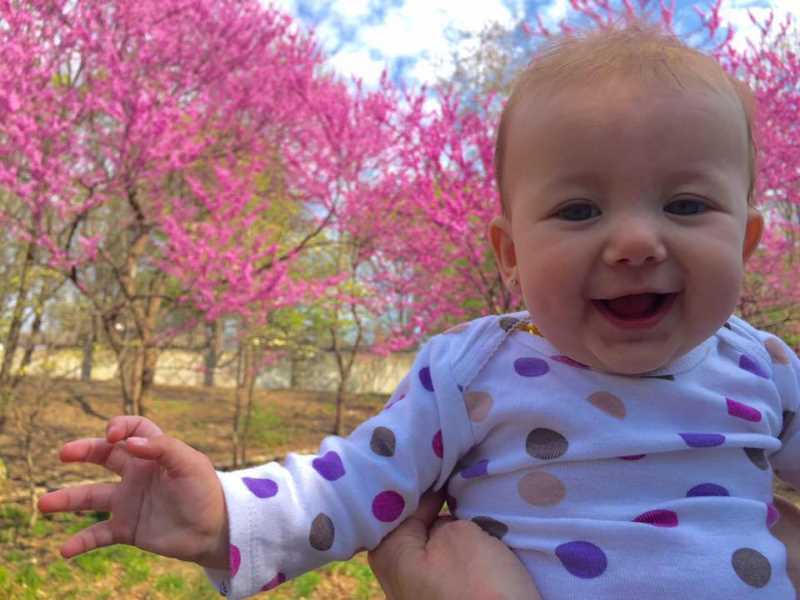 Towards the end Aria began to babble with excitement as she tried to sign herself. She isn't quite there yet, but soon enough she will be mastering sign language! Her grandmother was very excited to watch Aria watching Aria try to sign on her own.
Be sure to watch the video below as it is absolutely adorable watching little baby Aria learn how to sign.
Please SHARE if you think this moment between Aria and her grandmother is absolutely heartwarming.
Remember to LIKE our Facebook page for more stories like this!
LIKE OUR PAGE