I've had crooked teeth my whole life, so when I saw Instant Smile Veneers on Amazon.com, it seemed like an opportunity to know what could have been. I have no interest in getting expensive adult braces, and have pretty much accepted that my lot in life is to have crooked teeth.
The reviews for the product are pretty mixed. Some say it's a miracle worker, while others say the fake teeth are utterly useless.
"The absolute worst!! If I could rate with zero stars I would," one reviewer wrote.
"The product is very good and well made. The price was great and well worth its price. I would truly recommend this product… I would buy them again and recommend to my friends," another person wrote.
So, as you can see, the results are polarizing. I decided to wear the veneers for a day (or as long as I could) to see how they felt, if anyone noticed, and if the Instant Smile Veneers can really give me a perfect smile.
What Are Instant Smile Veneers?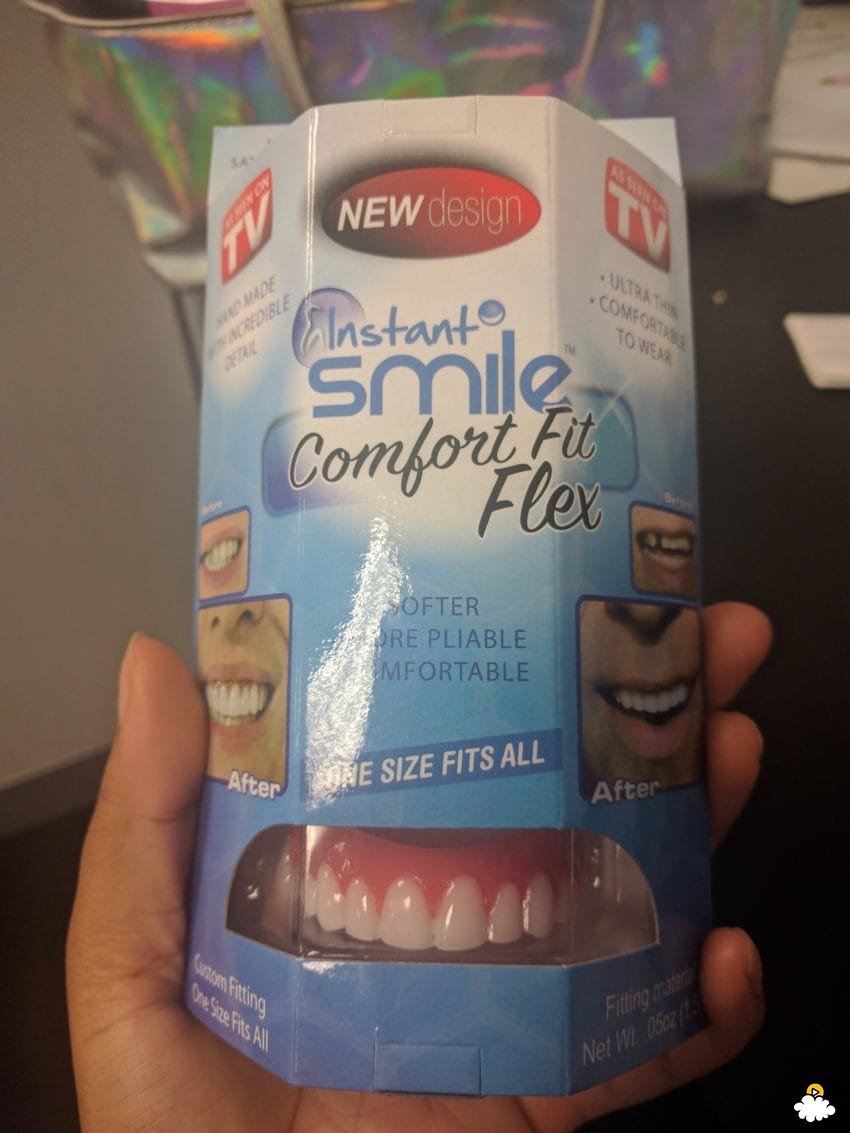 Instant Smile Veneers are an "As Seen on TV" product. For just $39.99, they offer a competitive price against real veneers, which range from $250 to $2,500 per tooth. Two sets come in a pack, and they're specifically upper-teeth veneers.
What Do Instant Smile Veneers Claim To Do?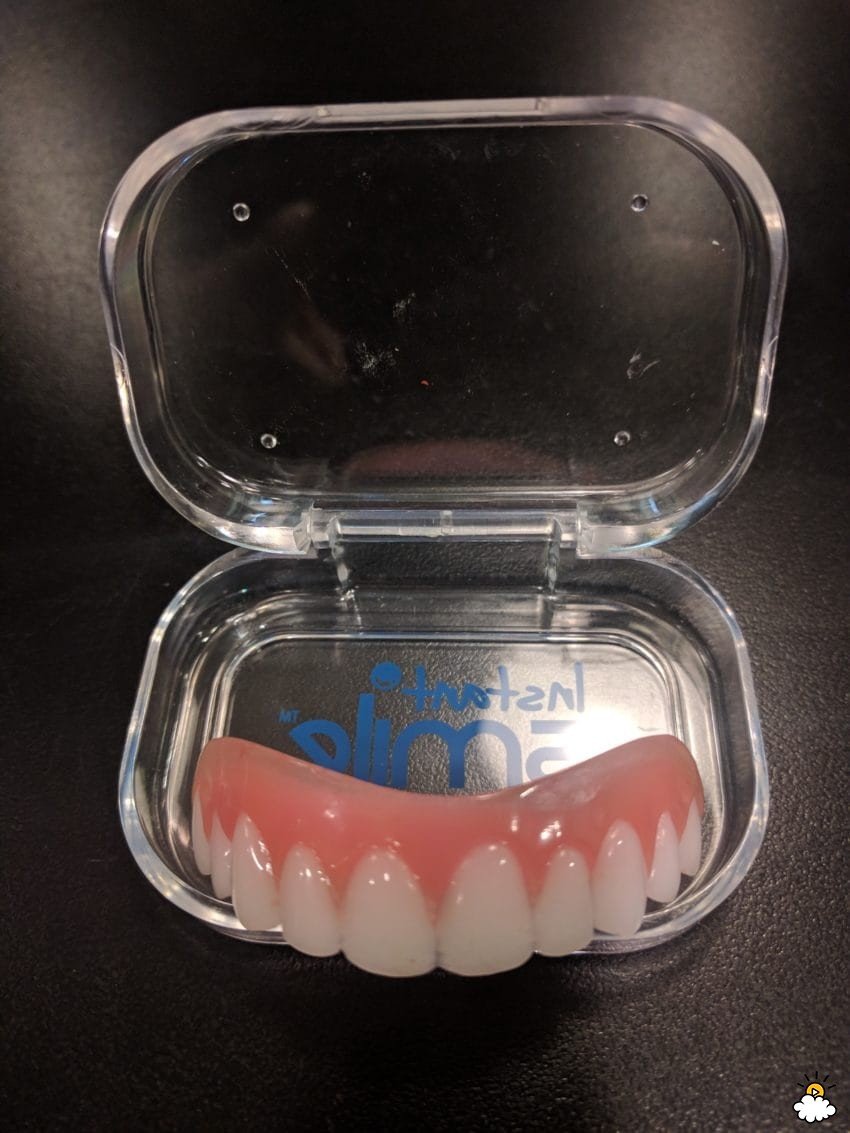 Instant Smile Veneers claim to ofter a soft, pliable, comfortable wear while giving you an instant smile. The box says "one size fits all," which I was a little skeptical about (more on that later). The veneers are for both men and women, although they are probably way too big for children.
How To Apply Instant Smile Veneers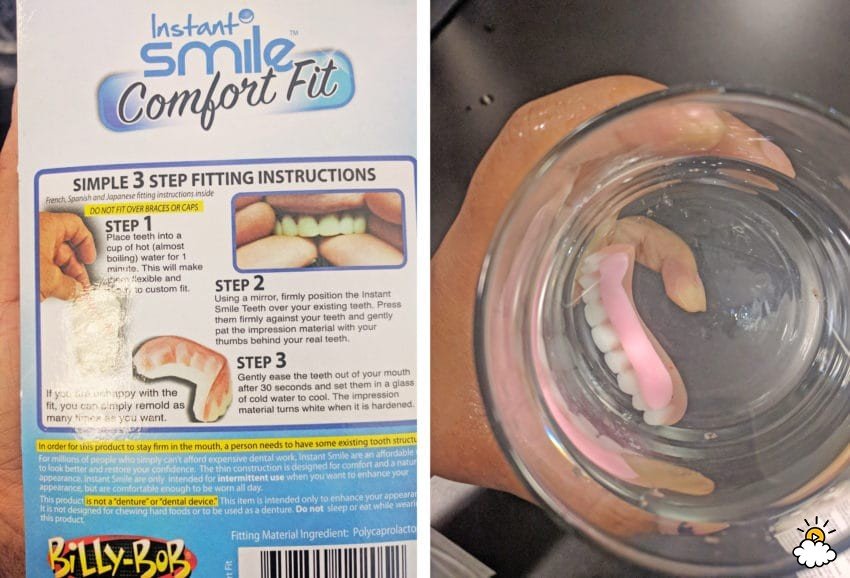 The instructions recommend soaking the veneers in a cup of hot water for one minute. This is supposed to make the pliable adhesive soft. Next, fit the veneers around your teeth. Lastly, slowly remove the veneers, place them in cold water and let them set. The veneers are supposed to be perfectly contoured to the grooves of your mouth.
Well, this did not go so smoothly for me. The hot water did not work, so I had to switch to boiling. That got things going. Fitting the teeth was not easy, and goopy adhesive began to seep through the crevices between each tooth. After some maneuvering, I was able to figure things out.
My Teeth Before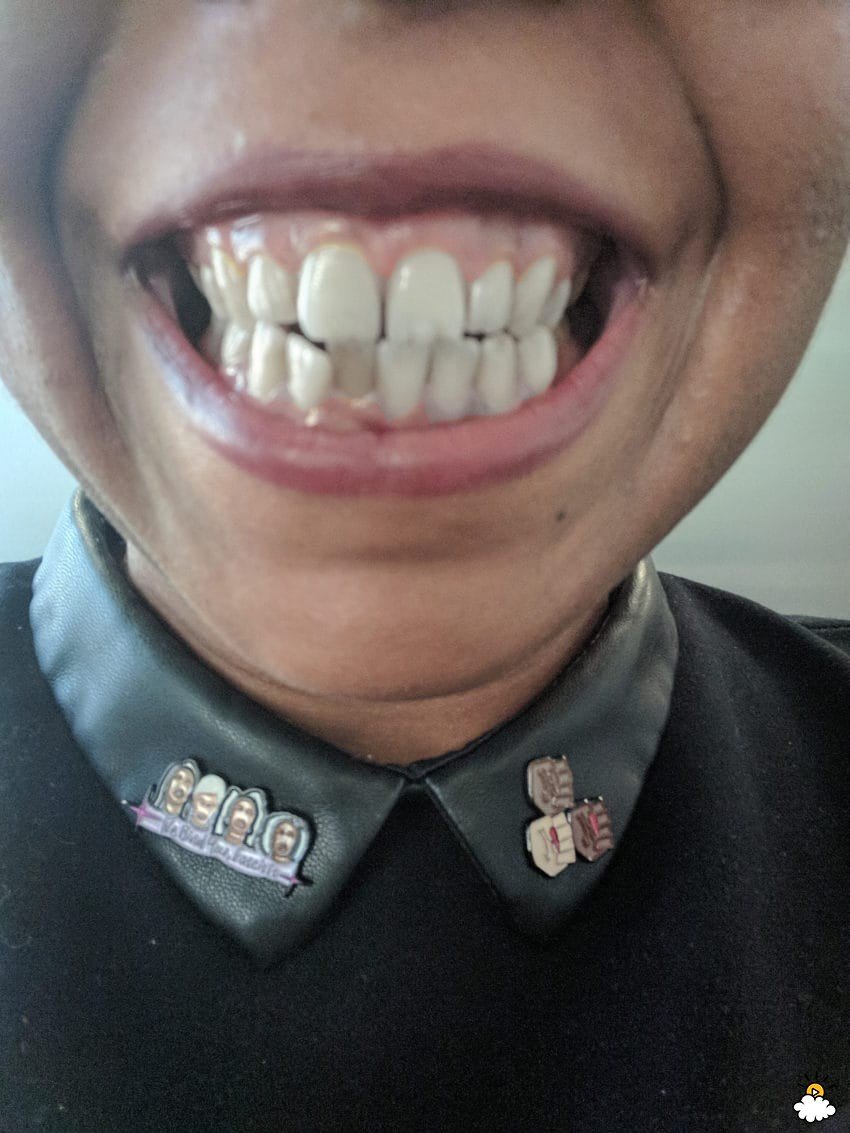 So, these are my precious pearly whites — well, pearly yellows, let's get real. Each tooth tells a story.
I was born with buckteeth that only worsened because I was a ruthlessly addicted thumbsucker until I was 10 years old. For much of my school days, I was ridiculed for not "fixing my teeth." The more people made fun of my teeth, the less I cared about what my teeth looked like. I am just a contrarian like that.
The cracks on my two front teeth, which my friend aptly described as looking like the "ghost from Pac-Man," are ironically from tripping and falling in an arcade. I also cracked my teeth on a fake motorcycle bike.
Today, I grind my teeth and drink way too much coffee, so they all look rough and tough. Some may see my teeth as imperfect, but as long as they do what they're supposed to, I am not all that concerned. However, curiosity got the better of me and I wondered what my teeth would look like if they were straightened.
My Teeth After The Instant Smile Veneers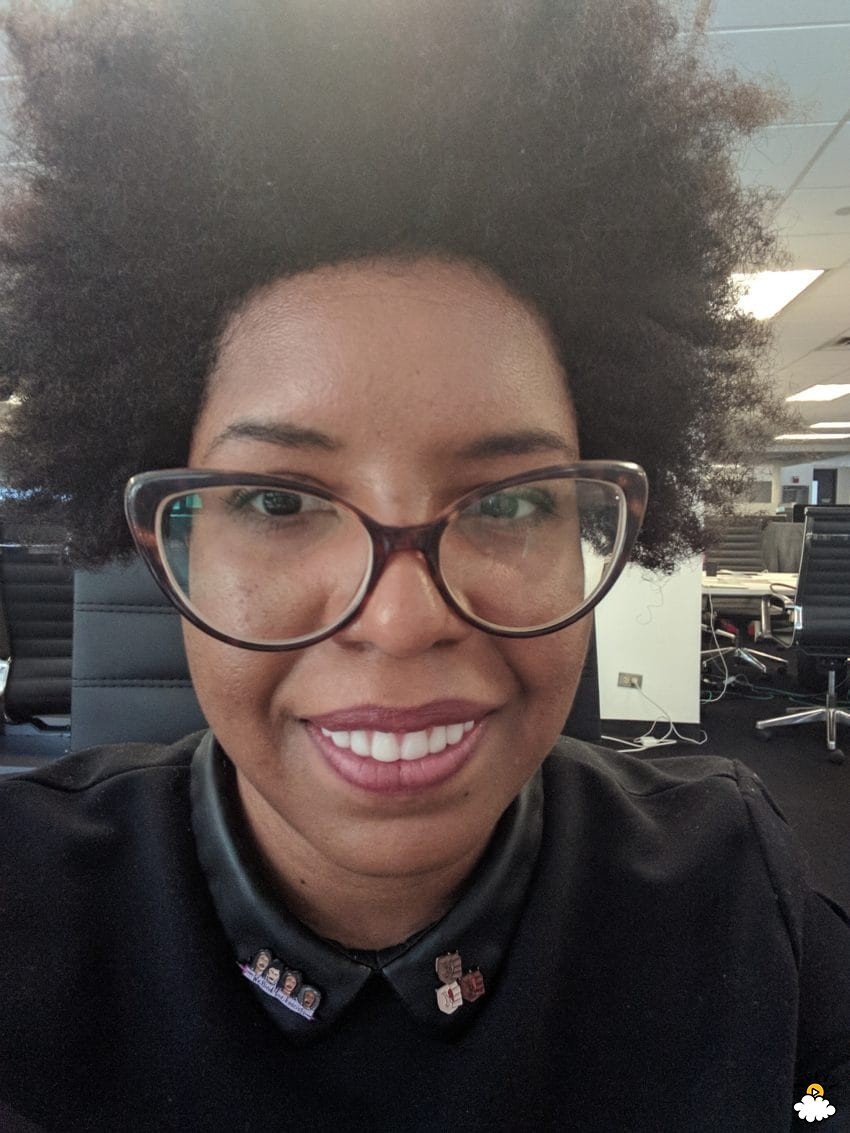 So here we go. Success! The perfect illusion. A mirage of beauty. As long as I stood perfectly still, these veneers looked pretty good.
So Did Anyone Notice My Teeth Were Different?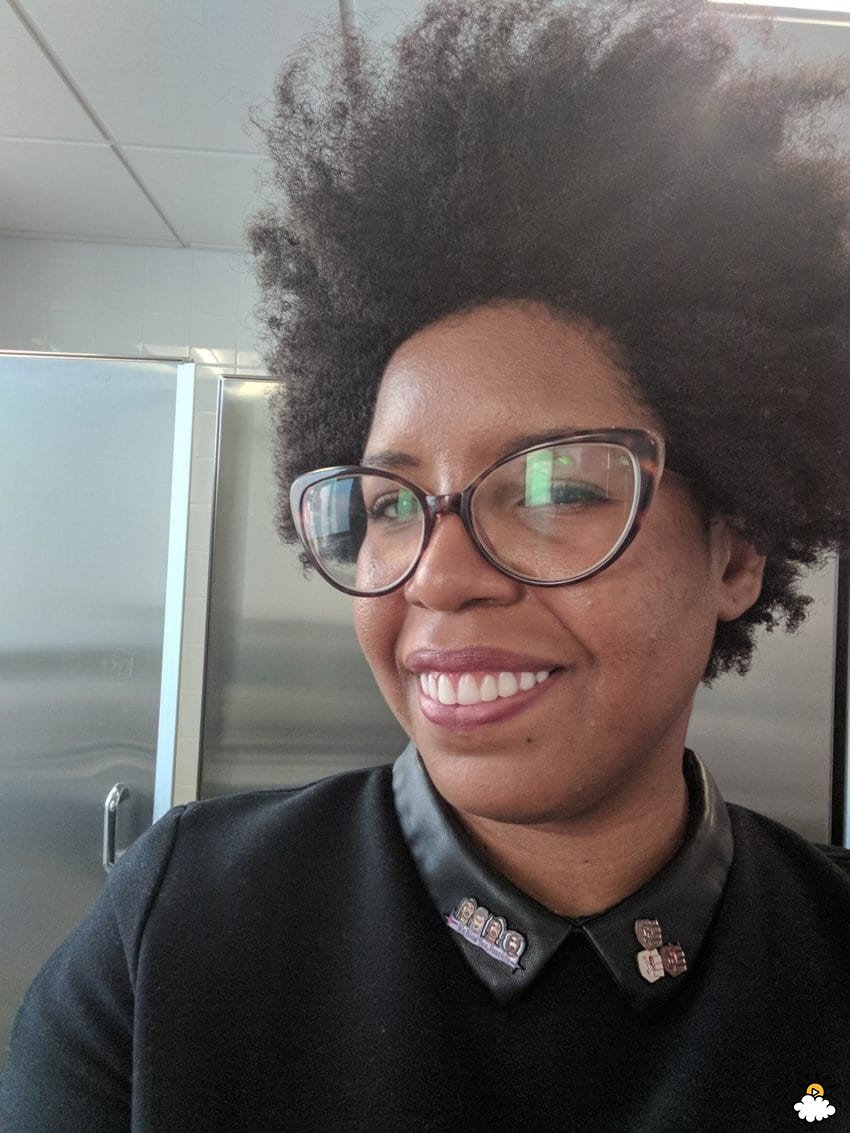 A few of my friends noticed immediately, but it took a minute for most of my coworkers — and they knew I was trying this little experiment. Most people said they didn't look that bad. I think we were all expecting Halloween teeth.
How Do These Actually Feel In My Mouth?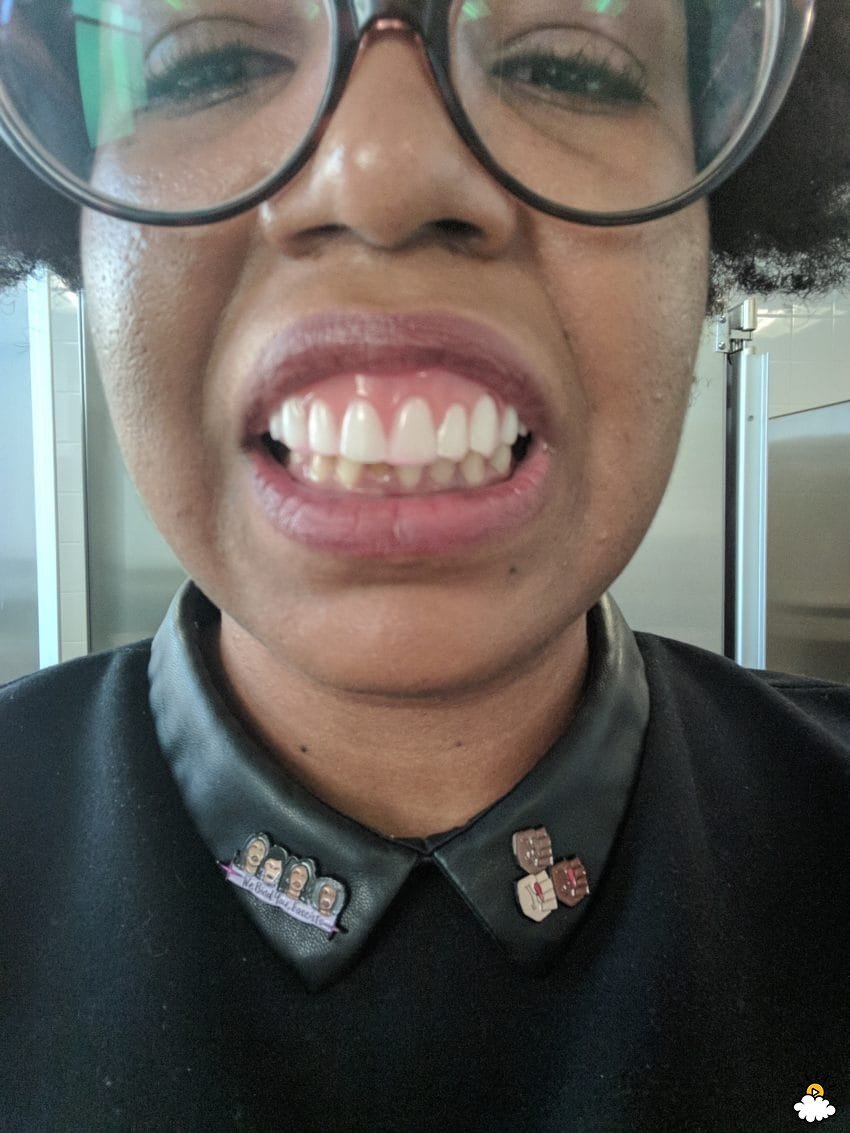 Now here's the kicker. While the teeth look fine in a perfectly positioned smile, they're clumsy in about every other way.
The massive veneers completely cover my bottom teeth. They also make my mouth jut out because they are pretty thick. Moreover, they actually hurt. Having a foreign object squeezing against your gums probably isn't good for you.
After a while I started to feel nauseous from having some random material in my mouth.
Can You Drink And Eat With The Veneers On?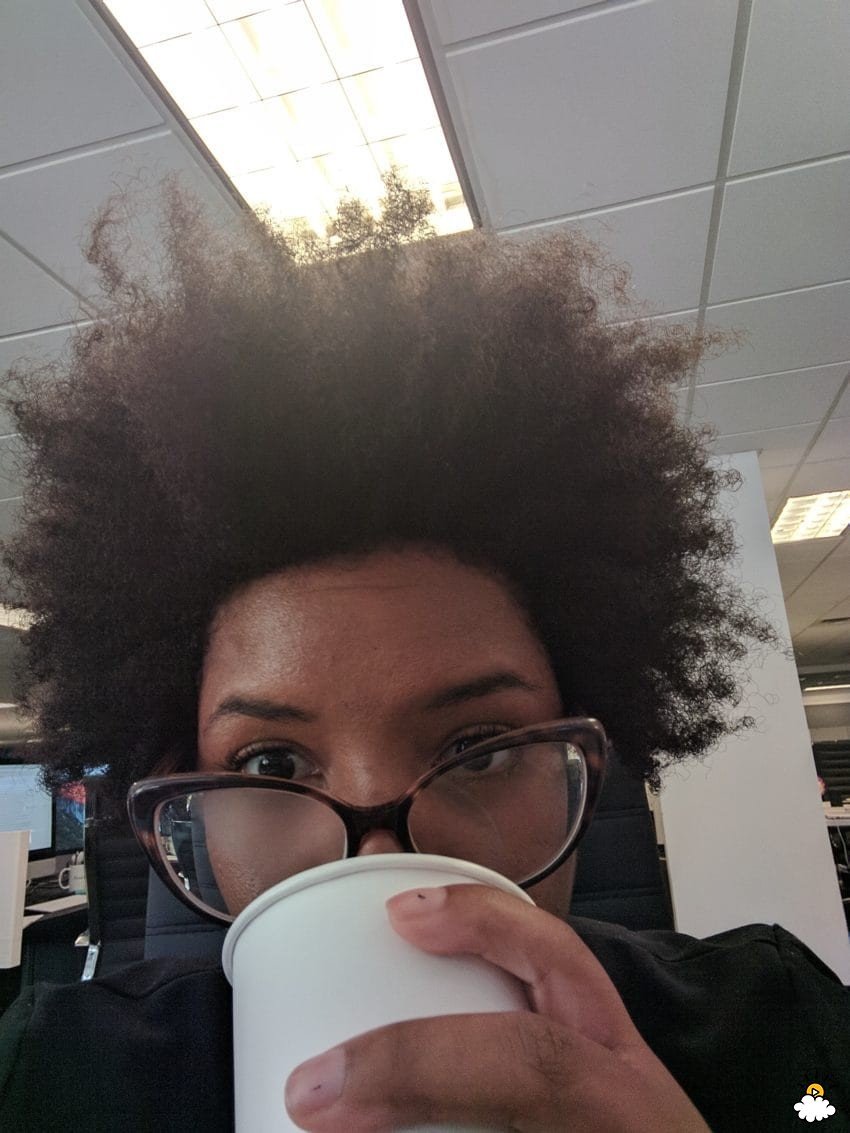 Drinking was fine, but there is no way you can eat with these things without them immediately falling off.
Would I Wear Instant Smile Veneers Again?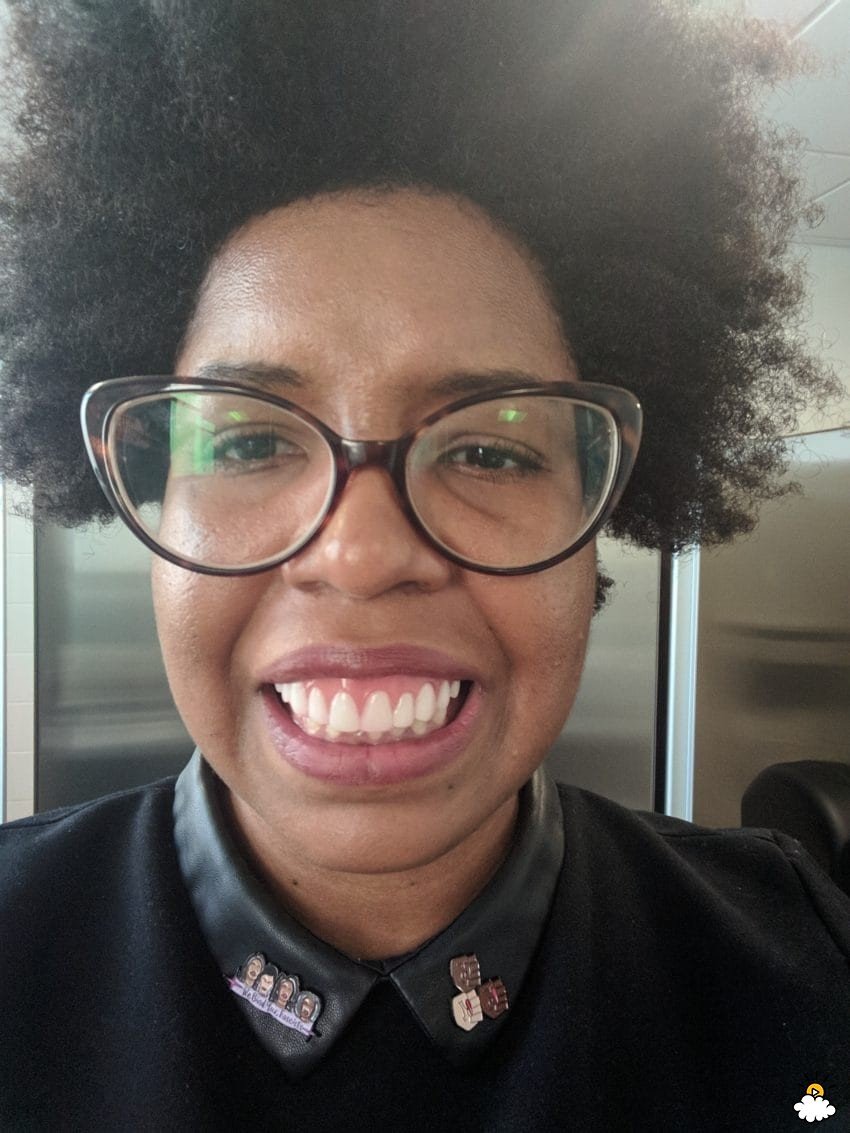 My verdict is: no thank you. However, that doesn't mean they have no use or value. The reviews were mixed, and I think that's because people had varying expectations.
If you're looking for a permanent solution, these are not it. If you're feeling particularly self-conscious about your teeth for a specific photo shoot (wedding or school photos), then these will give you a polished celebrity smile. If you want straightened teeth for an event, you probably won't be able to get away with these without them falling out.
Instant Smile veneers are good for photos, but that's about it.
Please SHARE this story with your family and friends on Facebook!
Please SHARE this with your friends and family.
---

Share this story with your friends and family!
---