Diseases like Cancer have been registered as one of the top most common deadly diseases, but here is a rare condition that is unknown to many people because it has a very low survival percentage. Marfan syndrome refers to a genetic disorder that affects the body connective tissues and leads to the malfunctioning of the heart, blood vessels, bones, joints, and eyes.
Marfan syndrome is passed on from generation to generation as it is caused by the mutation in the gene that is receptive to the body to enable the manufacture of fibrillin-1, a major protein in the manufacture of tissues. This results in the increase in the amount of transforming growth beta that causes chaos in these tissues and medical conditions connected to Marfan. Marfan can lead to the aortic dissection which turns into the mother of all serious medical issues as this major artery that transfers blood from the heart to the rest of the body parts possess a tear resulting into less blood leaving the heart thus leading to the increase in the size of the heart which could lead to exploding of the heart due to the massive amounts of blood in the heart than it can contain.
It is a rare case as according to statistics one in 5,000 people could be having it. Sadly, there is no cure so treatment focuses on managing the symptoms – which greatly affects the life expectancy of the victim. Below is a story of a young mother that managed to cheat death by a second. Danielle, a 31-year-old pregnant mother from Monroe, North Carolina suffered a lot of chest pains that sent her to the hospital in early February 2017.
She was received by one great medical team at Carolinas Health Care System and was sent to the emergency section as most of the doctors were aware of her medical condition despite the fact that she was also 39 weeks pregnant. The state that she was in was life threatening that the doctors were to make a critical decision. 
At this point, Dr. Jeko Madjarov, the lead cardiothoracic surgeon of the multifaceted procedure was forced to declare that Danielle had less than 1% chance of survival but he was to work tooth and nail to ensure that both lives are to be saved.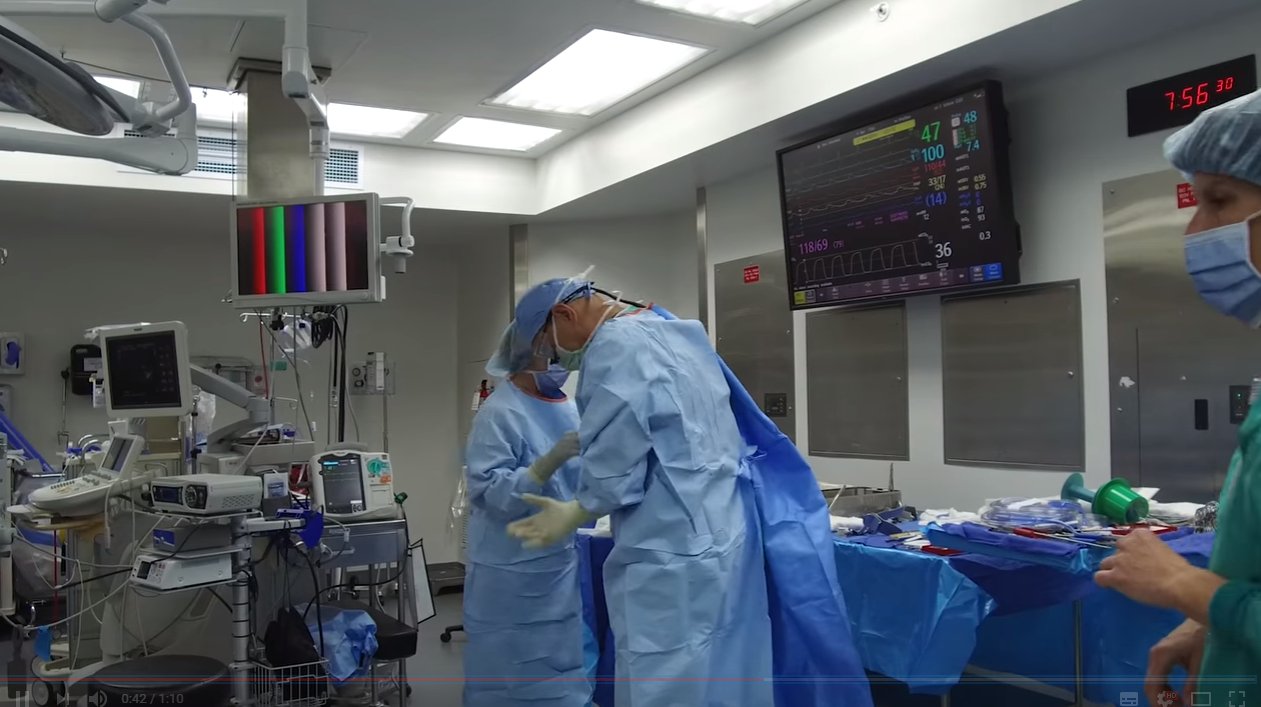 According to the medical ethics and code of conduct, such situations require saving the mother's life because it's more important. However, the doctors went against this because they believed they could try and save both lives at the same time. This would call for a cardiothoracic surgery and a c-section.
Noting that these are two operations that are ideally meant to be carried out at different times but the doctors were determined to beat the odds and work outside of what is meant to be done as two lives were at stake and there wasn't much time for both operations to be carried out independently as the blood supply to the unborn baby and some other body parts had been cut off.
The operation went on for about 6 hours with a team of over 15 nurses and doctors. First, they went for the open heart surgery and according to the gold standard of treating aortic dissection, circulatory arrest – which is a surgical technique that stops blood circulation. It was to be followed though this would involve the shutting down of Danielle's body leaving a 1 percent chance of survival for a mother.
This left the doctor with one choice – performing a cesarean section to deliver the baby as well before it's due time. Both operations were successful. The new born who was named KV after his father. He was sent to neonatal intensive care unit (NICU) to be able to stabilize having suffered an oxygen deficiency earlier on.
Unfortunately, the two operations left the mother emotionally drained and physically exhausted. She was unable to meet her baby as she had lost so much energy that she had to be subjected to intensive care and rest. To be able to stabilize and gain her energy back she was subjected to 111 days of recovery.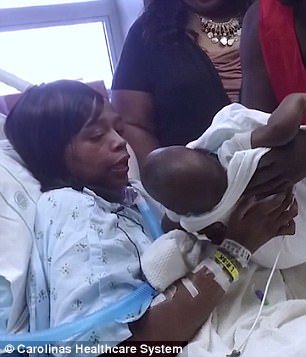 After the operation, she was prone to infection, so the doctors put her in a stabilizing recovering unit up to a time when the doctors confirmed that she was fine and was ready to meet her child who was by now already 4 months old. "It wasn't until June that Danielle regained enough strength in her arms to be able to hold her son. We wanted to ensure Danielle had ample time to recover before reuniting her with KV," Dr. Madjarov continued.
The long awaited moment finally came, Danielle met her child for the very first time, this was one breath taking moment, she was thrilled. June 16th would forever be one day to remember in the life of Danielle. She held her son so compassionately and was ready to give him all love in that the world and whatever he could ever desire.
As the doctors opened the door with the child in their hands, Danielle could not help but shed tears of joy as she had not imagined living to this moment. Danielle was more than thankful to the doctors and the almighty because, without their help, this day could have never come to pass.
Additionally, between February and April, Carolinas HealthCare System and all other local hospitals restricted visitors between aged 12 and under due to the prevalence of the flu. KV is a healthy baby currently living at home with family members whilst his mother continues to regain her strength in the hospital. Danielle is a part of the cases that were born with the Marfan syndrome, which is a connective tissue disorder that can cause serious heart problems.
Unfortunately, Danielle's sister has the Marfan syndrome as well, when she got pregnant too, she was aware of how risky it was going to get and ensured that she was monitored closely by the doctors during her whole pregnancy period. While Danielle faces a lengthy recovery and still has a long way to go.
According to Dr. McGinn, all of her organs are functioning normally and all that is left is her recovering her strength and coordination and she will then be ready for her child back at home. And to ensure 100% recovery the doctors have prescribed aggressive rehabilitation and occupational therapy as they are seeing nothing to block her recovery beyond this point.
 We pray and hope Danielle will recover fully!
Please leave a message for the family in the comment section below and SHARE with your friends and family on Facebook to support them!
Don't forget to ♥LIKE US♥ on Facebook for more inspiring stories!
s
Please SHARE this with your friends and family.
---

Share this story with your friends and family!
---