Everything was going well great for Jordan DeRosier. Then it all came to a halt. She lost her 7-month-old boy to a tragic death during the night to a regular mistake. She and her husband had let the baby go to sleep with her blankets on. This seemingly common mistake cost them the life of their infant son. As she went into his room and found the little boy, Sloan with his blanket over his head, she was shocked at the sight. Sloan was dead and she could not but feel responsible for his death.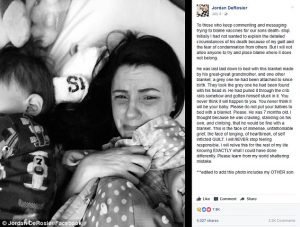 "I carry a whole lot of guilt," the 30-year-old mother told reporters. "What I could have done a little better? Could he have been alive if I'd done it? I know I will never be able to let go of the feeling that there was more I should have done to stop it from happening."
As the news of Sloan's tragic death went wild on social media, many people blamed vaccines for his death, but that was not remotely close to the truth. DeRosier felt compelled to educate other parents, she logged into her Facebook account and painstakingly wrote a message that would go viral with her story and touch countless people.
She had the backing of her 32-year-old husband, Justin and her 3 years old son, Rowan to help her through it all. From their Washington home, she had hope that her post on Facebook would reach as many as possible and will help prevent a lot more senseless tragic deaths.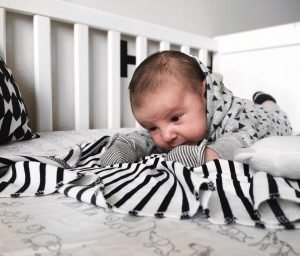 "Initially I did not want to explain the details surrounding the death of my son because of my guilt and my fear of condemnation from people," DeRosier wrote on July 4. "But I must not let anybody try and place the blame where it doesn't fit."
At this point, she went into her narrative:
"I was the first to find Sloan. I entered into his room to get him away from his crib around 9:48 am, I opened the door only to see him lying flat on his stomach with his blanket around his head. I pulled it off, touched him and realized he was already ice cold in the crib. I turned him over and I screamed for Justin to come over. I could see that a side of his face and chest had turned purple, his lips now blue and his eyes were closed. Justin came inside running and I just gave the body over to him, I still remember his animalistic scream, saying 'No!' from Justin over and again. I also remember Justin laying him down on our kitchen counter, trying frantically to carry out a CPR while calling 911 on the phone. All through, I was still screaming,"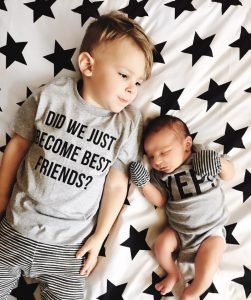 "I touched Sloan's body just to hold him but he was already too stiff to hold and it was too hard to open his fingers. Then we realized it was time to let go. We both kissed him and covered him up in tears, gasping for air as he was taken out of my hands. He was unwrapped and his blanket with his name was handed back to us. The medical examiner at the scene already unfolded a baby-sized body bag." DeRosier continued.
Her message was received well by internet users. Many attested that it inspired them to take better precautions with their wards.
"Telling people about it and getting this response is the one thing comforting us right now," she added.

"We have already had thousands of parents sending us messages after they read the message and they confirmed they took blankets out their baby".
The anguished mother has urged parents to be careful of how blankets are positioned in babies' cribs following her tragic incident.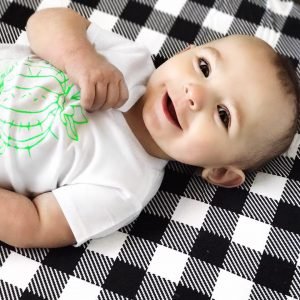 She pleaded, 'You might think it will never happen to you. You never could conceive it happening to your baby. Please do not let your babies sleep with a blanket.'
'Please. My boy was 7 months old, I felt because he started crawling, standing by himself, and climb things, that he should be fine with a blanket.
'My face is that of immense, and immeasurable grief, of heartbreak, and of self-destructive GUILT. I can NEVER stop this feeling of guilt.
Please SHARE this with your friends and family.
---

Share this story with your friends and family!
---