Have you ever heard about "twin cousins"? Check out Katie and Corey's "twin pregnancies" story!
Their tale of "twin pregnancies" went viral few months ago, after their one and only maternity shoot was shared by Brenden Boggs, a photographer of So Cute Photography.
The adorable little girls, Ryatt Raegan and Indie Mae were not grown together in one womb, but they are even closer than any twin siblings actually are.
Girls recently turned a year old, and they truly have a special bond! Ryatt Raegan was born on August 10, 2016. She is a baby of Corey Struve Talbott and Travis, Corey's husband. Amazingly, Corey's sister Katie Struve Morgan gave birth to her daughter, Indie Mae, at the exact same day.
The precious story starts from this photo. Check out amazing photos below!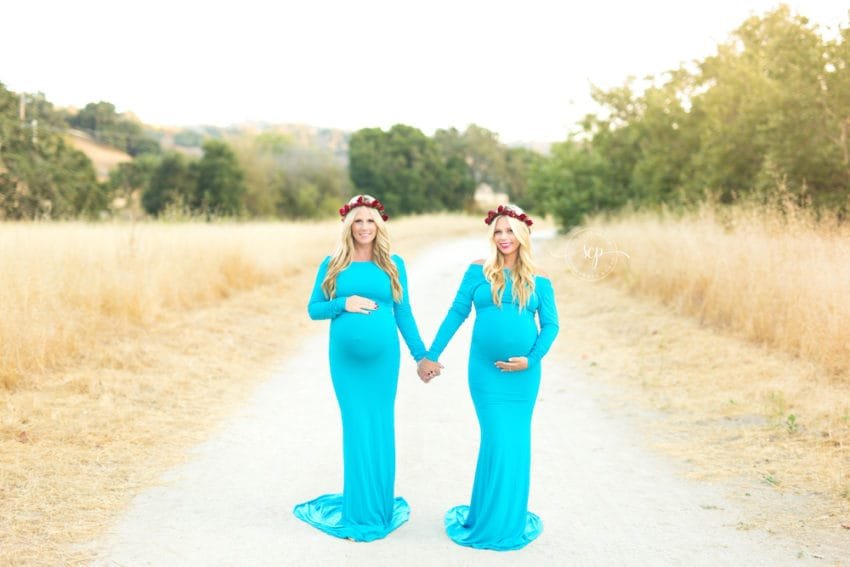 Corey and Katie, sisters were pregnant in 2016, at the same time. This is kind of a dream come true for sisters since every pregnant woman would want a "pregnancy buddy" to share all the special moments they have to go through.
What made this more dramatic, was that the sisters were both having baby girls! And the due was just 2 weeks apart from each other.
To cherish the special moment, Corey and Katie decided to get a photo shoot. That's when they called Brenden Boggs.
They posed in blue dresses for the photos, so that the "cousin twin" bumps were clearly shown. They were also wearing flower crowns.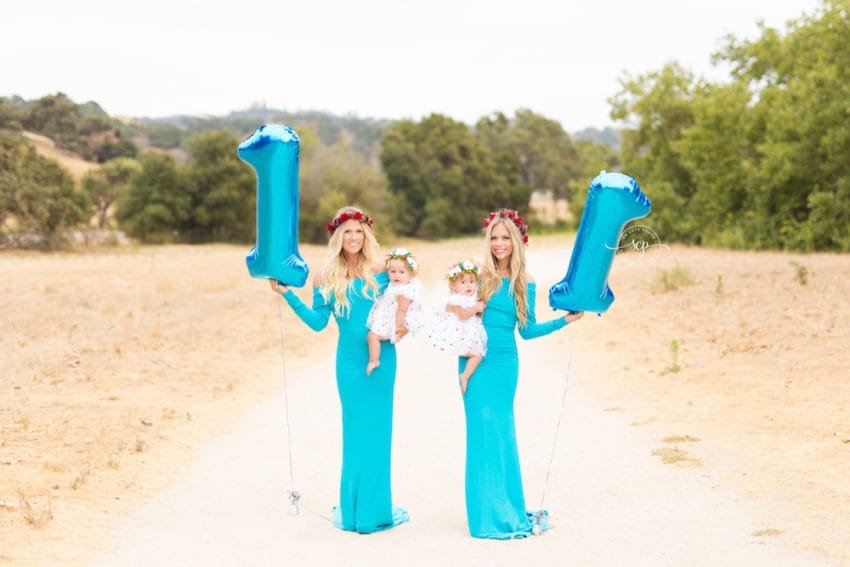 The surprising story begins here. Corey happened to deliver early, and by chance, both babies were born on the exact same day, which was August 10, 2016.
Actually, the cousins came out to the world just 20 minutes apart, and the same doctor was able to deliver both of them.
At the twin cousins' first birthday, Corey and Katie decided to celebrate by a photo shooting them and recreating their magical maternity shoot.
Brenden shared both of the photos – maternity and birthday photos – with Love What Matters, and described the amazing story behind.
Brenden writes:
I photographed Corey and Katie's maternity photos last year. I thought it was so sweet that two sisters got to experience such a special time together.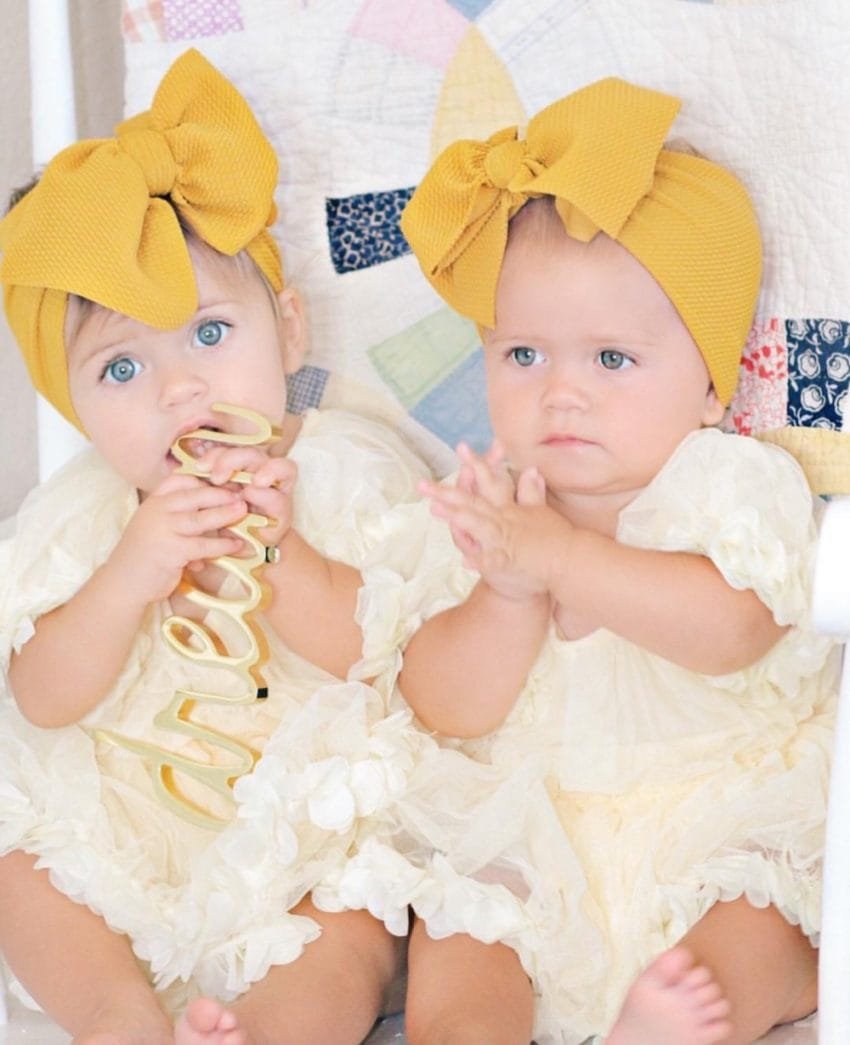 Even though their due dates were a few weeks apart they ended up giving birth on the same day only 20 minutes apart!

We all joke that they are twin-cousins!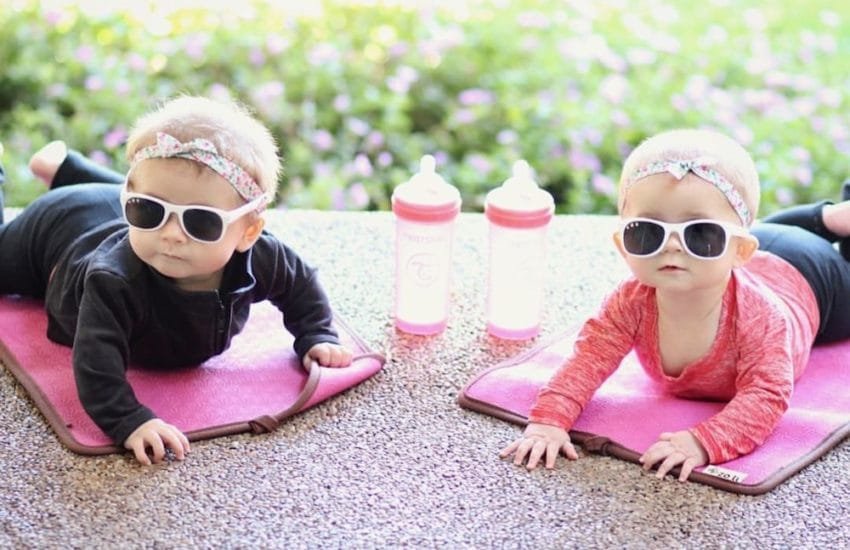 A year has gone by and it was time for the baby girl's 1st birthday photo session.

I thought it would be amazing to do a recreation of the maternity session, and Corey and Katie thought it was a great idea!

It was so much fun to see how much life can change in a year.

Now Corey and Katie have two beautiful baby girls full of personality, and they all can't wait to see what adventures the next year of toddlerhood brings.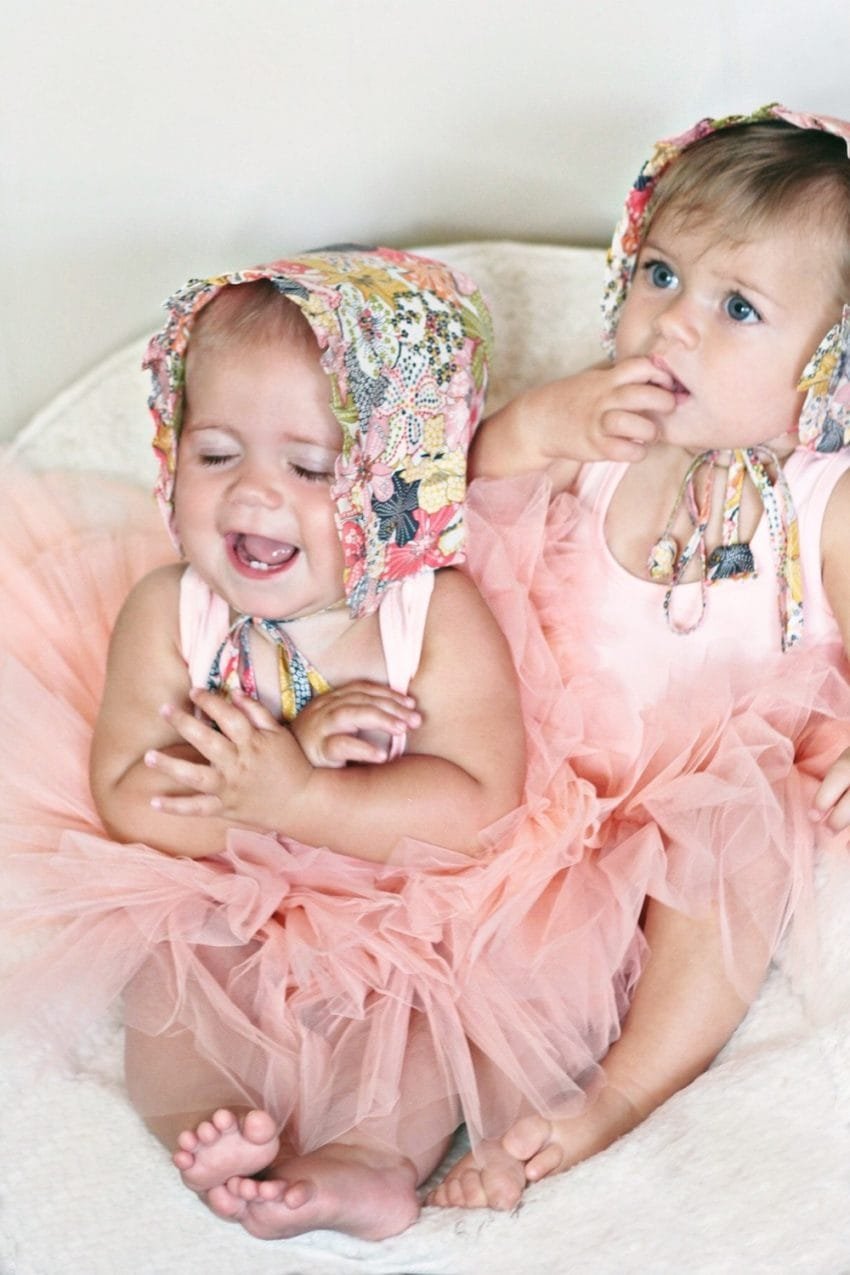 Corey also told LittleThings:
"We had the flower crowns remade and pulled out the dresses. We coordinated the babies and it was magical. Definitely an emotional day and couldn't believe a year had passed. We are so close and have raised the babies to be like twins. They do everything together and have an inseparable bond."
The beautiful "twin cousins" now have quite a large following on SNS, where their moms, Corey and Katie share adorable photos of the babies.
On YouTube, you can also find a behind-the-scenes video of the shoot featuring Corey's husband Travis trying to get the babies' attention!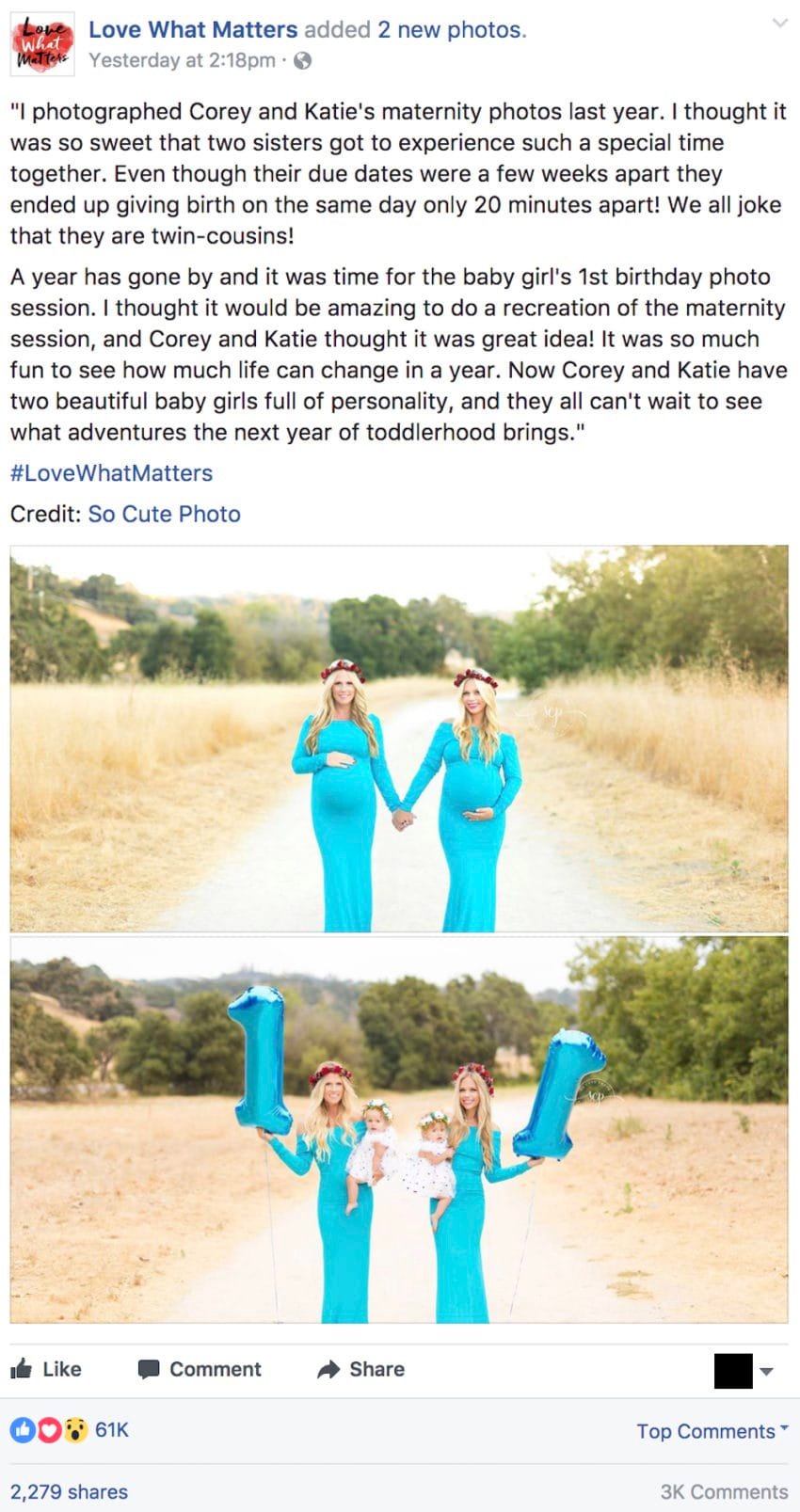 The maternity and birthday photos have been shared over 2,200 times and have gotten over 3,000 comments.
Please SHARE this adorable and unique photo shoot on Facebook!
Don't forget to LIKE US on Facebook for more adorable stories!
Please SHARE this with your friends and family.
---

Share this story with your friends and family!
---