Often times strangers feel they have a right to make mean comments to either expectant moms or moms with kids already. This is outright wrong and horribly rude! Why can't they ever get the simple rule: My child, my business – please stay out of it! People should understand that before they make any rude comments about someone's child or parenting, they ought to first think about the impact it will have. Some of these comments often disguised as 'advice' are so hurtful and cause more harm than good, while others come from a genuine place and mean well.
Recently, a mom was left "horrified" when a shop assistant made a very rude comment about her baby. However, she's is now thanking the man for saving her son's life.
As the Liverpool Echo reports, Jenny Murphy was taking her 7-month-old son to buy a new toy at a local store when a man working at the shop made an extremely cruel comment about the baby that left Murphy shocked and hurt.
"Your baby's eyes are freaking me out!" the store clerk said. How rude! What's in their right mind says such cruel things about a 7months baby?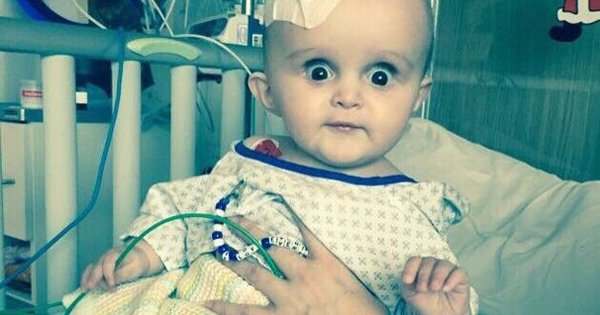 This rude comment really rubbed Murphy the wrong way, the poor lady had already been a hard day – she had grown concerned for baby Billy, who had been vomiting up his milk and having trouble standing up lately. As if this was not bad enough, a total stranger went ahead and rubbed salt in the wound. Although Murphy tried to brush off the comment and kept her cool, after shopping, Murphy ultimately decided to take her little baby boy to the hospital. That's when she learned the shocking sad news: Her little son Billy had a lethal brain tumor.
"Over the past few weeks, we'd noticed he looked like he was staring, but I never dreamt it could be a sign of anything sinister," said Murphy, 37.
Murphy also revealed that the family had been Christmas shopping when the assistant made the rude comment about her son's eyes.
"He just stared and then blurted out: 'Your baby's eyes are freaking me out! They're scary," she said. "I was shocked and couldn't believe he'd say something so cruel about my baby. Craig and I just looked at each other lost for words. Isla and Poppy were with us, too and we didn't want to spoil a family day out."
The family later learned that Billy's "scary" eyes were indicative of a deadly brain tumor.
"She took one look at him and said he had 'sunset' eyes, which was a sign of a build-up of fluid on the brain," Murphy said of their visit to the doctor. "Then she told me I needed to get it checked out urgently."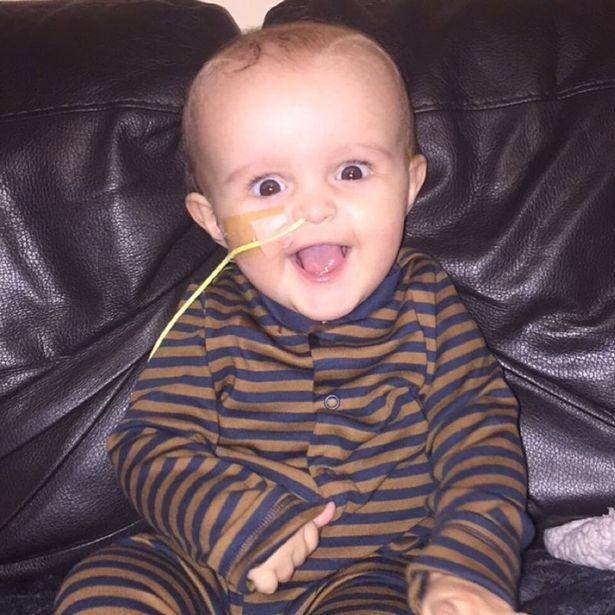 Despite the shock of the tumor, Murphy and her partner were still completely taken aback when they received the official diagnosis. They were devastated and distraught, seeing their little child in this dire condition deeply broke their hearts.
"I felt numb," said Murphy. "I think we were in shock. I even asked if we could take Billy home before his operation," she said.
After the diagnosis, Murphy realized she had been ignoring some of the warning signs all along.
Not only did Billy have weak legs, but he had also started vomiting his milk after eating.
Murphy further explained, "Craig took him to the local walk in center. They said his sickness was down to weaning and told us to lay off it for a week. That just didn't ring true with me – it was my fifth time weaning a baby and I knew what I was doing by then. But the vomiting only lasted 24 hours," Murphy said. "When we were told our beautiful boy had a brain tumor, those other symptoms flashed through my mind."
Although doctors warned the family that Billy only had a slim chance of survival after the diagnosis, the seven months old baby has been strong enough and managed to fight with every little strength that he has and fortunately, he has since thrived following surgery and chemotherapy.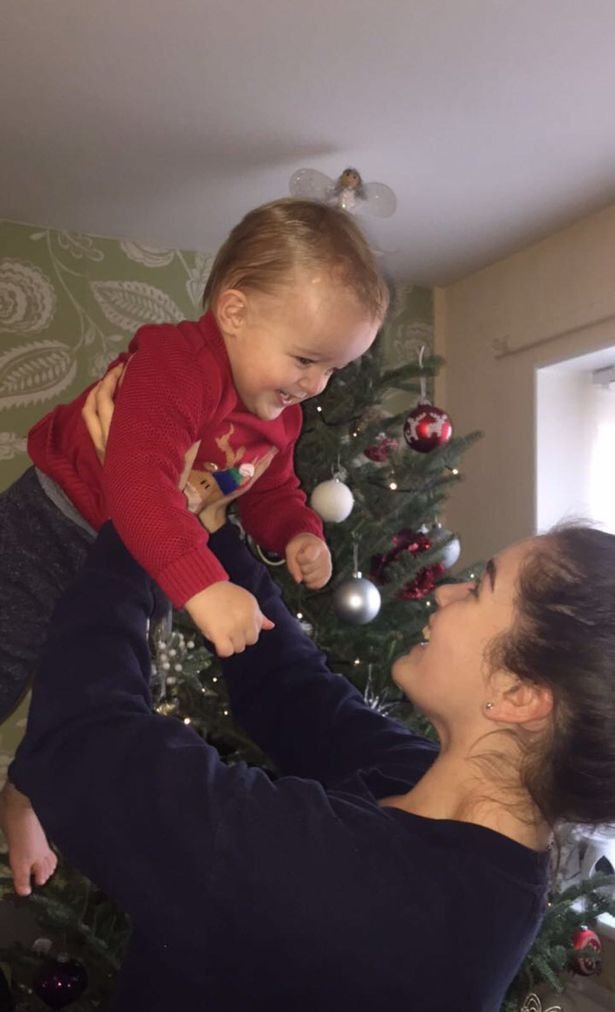 "He is a remarkable little boy – despite being in pain after surgery, he never stopped smiling," said Murphy.
The family is currently praying for the very best for their little champion. They are hopeful that he will make it and be completely healed as soon as possible. They are also very grateful to the store clerk who noticed the strange look in little Billy's eyes and informed Murphy. If it wasn't for his rude comment, perhaps the couple could not have taken their child to see a doctor for review.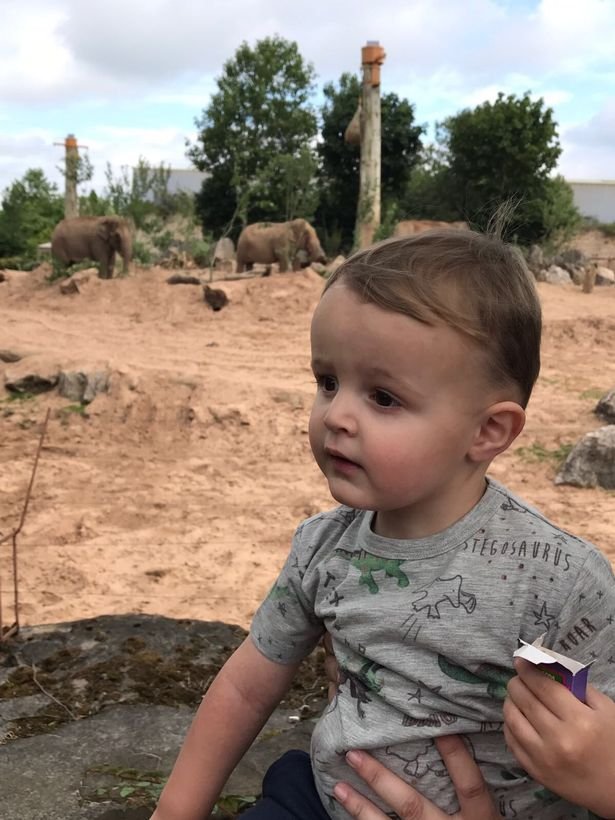 We wish little Billy a quick recovery, we know he will come out stronger after this battle! Please leave a comment for him in the comment section below! Please SHARE this touching story with your friends and family on Facebook!
Don't forget to 🖤LIKE US🖤 on Facebook!
Please SHARE this with your friends and family.
---

Share this story with your friends and family!
---