Bringing new life into this world is a miraculous gift God gave to mankind. Childbirth is a beautiful thing and a huge life event. However, caring for a newborn is extremely exhausting- it is a real job that starts from day one. From late night feeding to changing diapers. Any parent that has been through this can confirm. For one mom, her life got even more complicated just 6 weeks after giving birth to her first child.
Eliza Curby and her husband Ben had their first child, Charlie, in January 2016. Then, six weeks later, she found out she was pregnant again. This time with twins. The bouncing baby boys, Jack and Wolfe, were born in December 2016.
How is that even possible? Three babies in one year!
The couple had been dating for over three months when they made a shocking discovery that would change their lives forever.
"I still can't believe it," Curby told news.com.au, adding, "We fell pregnant with our first, Charlie, three months after we started dating! Ben had always been super keen to become a father so we were over the moon at the thought of creating our own little family."
She also revealed that her husband wanted only two children while Curby herself wanted as many as the Lord would bless her with.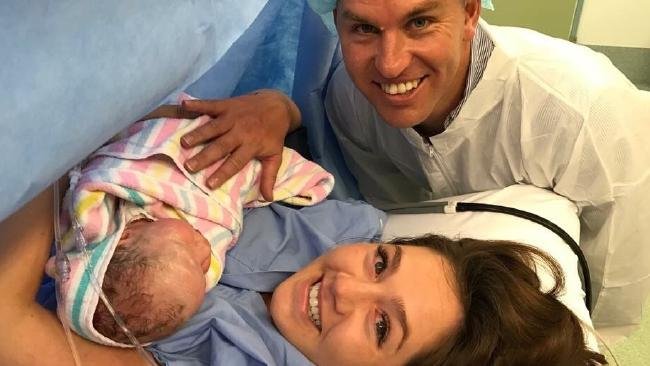 She noted, "I say little as Ben's idea of a family included two children — very nuclear indeed — I, on the other hand, have always been set on having as many children as I can — nothing excites me more than the thought of walking through our local streets of Mona Vale with my own little clan."
She joked, "Needless to say the decision was taken out of his hands. I win."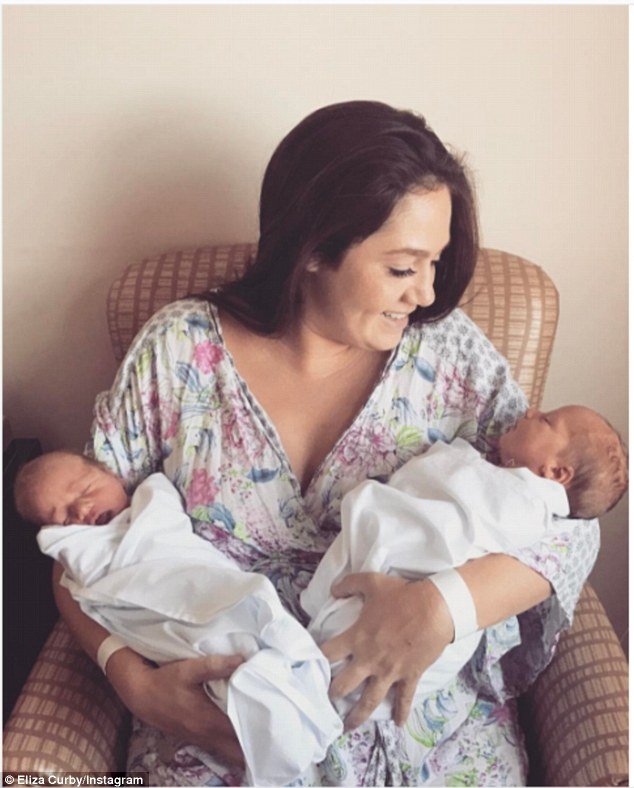 Curby discovered her second pregnancy while feeling more than the typical level of exhaustion after having Charlie. She explained, "My mom always said it takes six full weeks to come up for air," adding, "I was exhausted trying to figure out the ins and outs of being a mom, but about a month after having Charlie though I felt really, super exhausted."
No one could tell that she was with a child since she had just given birth to a beautiful baby girl only a couple of weeks earlier. Even her husband, Ben did not believe her when she told him that she was expecting- again! He laughed it off thinking she was just pulling his leg.
She said, "Everyone told me it was sleep deprivation catching up with me but I was not convinced. I remember looking at Ben and saying 'I think I'm pregnant.'"
"His response was not unlike anyone else's, she explained: "He just laughed."
So Curby went ahead and took a pregnancy test to clear her doubts. The home pregnancy test turned out negative. But she still felt like something was going on, explaining that over the next couple of weeks she took four pregnancy tests and finally determined she was pregnant again.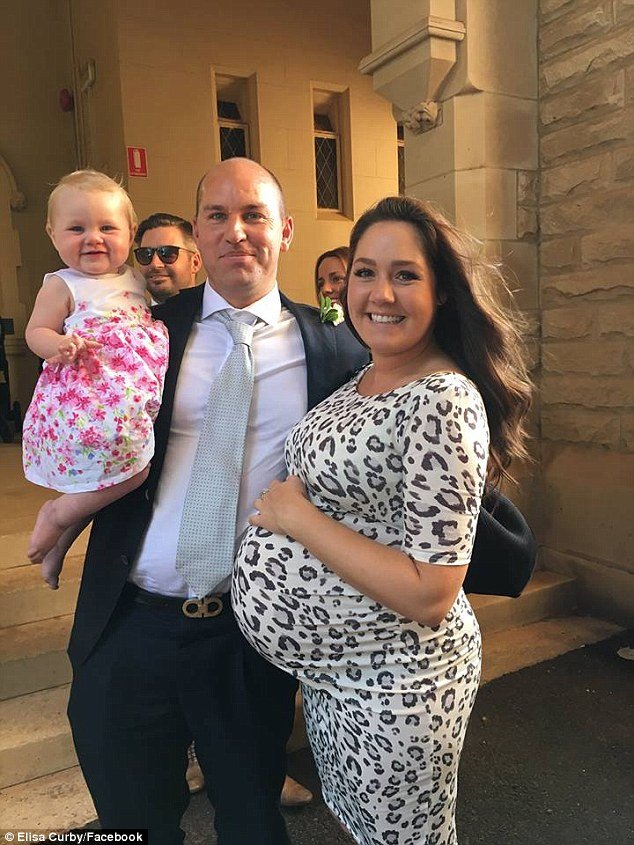 She explained going to the doctor and getting an ultrasound, which she noted, "The technician seemed awkward and uncomfortable before he finally said…'look it's early days…but…I think there's two.'"
The mother of three (now) was overjoyed on receiving the news that she was carrying, not one but two babies. She was overwhelmed with mixed emotions, she was worried about how she would juggle being a new mom to Charlie and the new pregnancy. She also reveals that she had always secretly longed to have twins.
Curby confirmed, "And it turns out there was! I was so scared but secretly super excited. I think everyone has a secret desire for identical twins."
She then turned to Google to help process everything, but said, "I remember looking up 'three under one' on Google and getting no results and thinking s**t. So I just lived in a pleasant denial until I was too large to pretend anymore, and man was I large."
The new pregnancy took its toll on Curby. She had barely got a chance to shed off the baby weight after having her beautiful daughter, Charlie when she realized she was pregnant once again. To make it even worse, she was expecting two more babies – twins.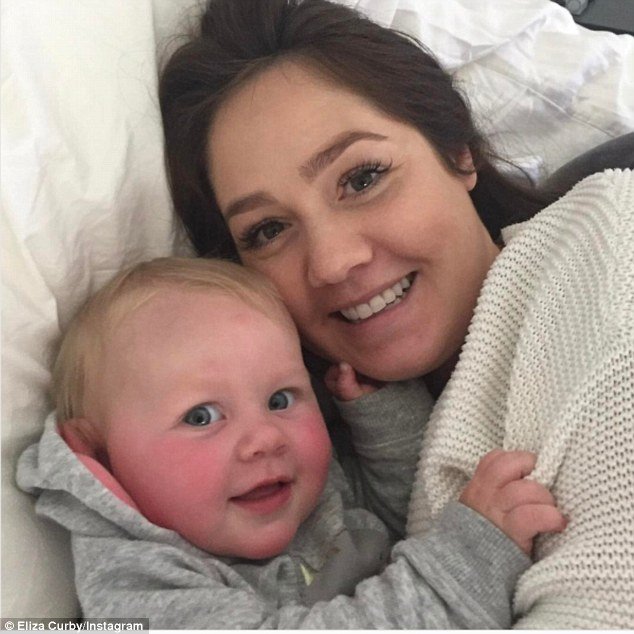 She added, "My poor body hadn't even had a chance to recover after the first!"
Needless to say, their lives are now very busy. She wrote on her blog called 'Twingenuity:'
"No, I don't know what day it is.
No, I don't know which of my identical twins I just fed.
No, I probably couldn't spell my name right now.
But I am here, and I am functioning.
Just."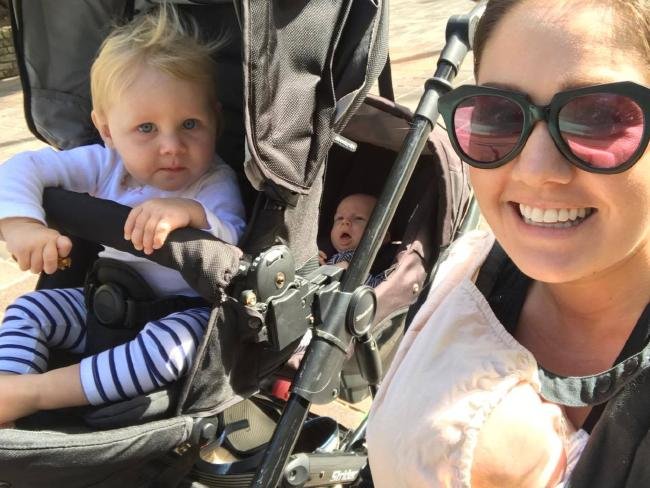 You can tell from her blog post that poor Curby has a lot on her plate.
Motherhood is a special gift, we wish Curby the very best as she walks this journey of motherhood with her 'clan' as she refers to her small family.
Please leave a message of encouragement for Curby in the COMMENTS section below and don't forget to SHARE this post with your friends and family on Facebook!
Don't forget to ?LIKE US? on Facebook!
Please SHARE this with your friends and family.
---

Share this story with your friends and family!
---